Authorities cook up new ways of attracting foodies
By Yang Cheng in Tianjin and Wang Xiaoyu in Beijing | China Daily Global | Updated: 2019-09-12 10:11




Share - WeChat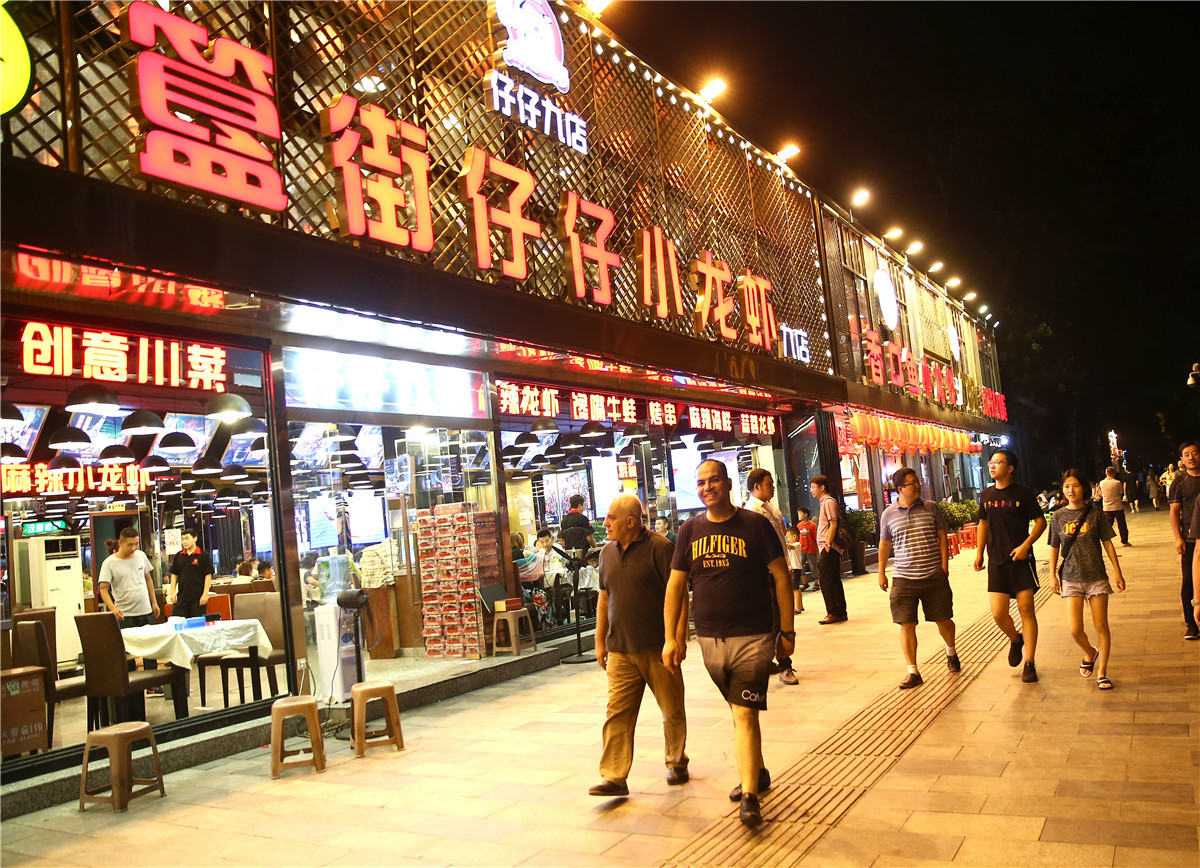 Large parts of Beijing lack enough eateries to handle the rising demand from late-night diners, according to a recent report.
Most restaurants that stay open until midnight are located within the Second Ring Road, but people living further out, between the East Second Ring Road and the East Fifth Ring Road, have the strongest desire for late-night meals, according to the report, published in June by Beijing Business Today, a media outlet, and Ele.me, an online delivery service provider.
It said extending opening hours incurs greater overheads for restaurateurs, especially additional financial burdens, such as extra wages for staff members, higher utility bills and the need to stock up on more foodstuffs and ingredients.
"Some eateries are wondering if the investment they put into attracting nocturnal customers will eventually pay off, since late-night meals are still considered a niche market," the report said.
In a proposal submitted to the Beijing Municipal Committee of the Chinese People's Political Consultative Conference, Li Zhiqi, vice-president of the Beijing Federation of Industry and Commerce, said support facilities and policies will be crucial to the sustainable development of the nighttime economy.
"In addition to providing proper urban planning that will precisely target areas with the potential to develop the nighttime economy, the government is also being encouraged to provide beneficial policies as an impetus for new entrants in the market," he said.
"Measures should be taken to improve public security and food safety in new nightlife destinations, and to maintain a safe and comfortable environment for customers."
To draw more visitors to the night market in Hongqiao district in the northern port city of Tianjin, authorities have provided 400 free parking spaces on the roads and assigned a team of sanitation workers to keep the facilities clean and tidy.
Meanwhile, eateries in the district that extend their opening hours until midnight are required to sign an agreement pledging to maintain the same standards during their nighttime operations as during the day.