Ten must-see films in September
Share - WeChat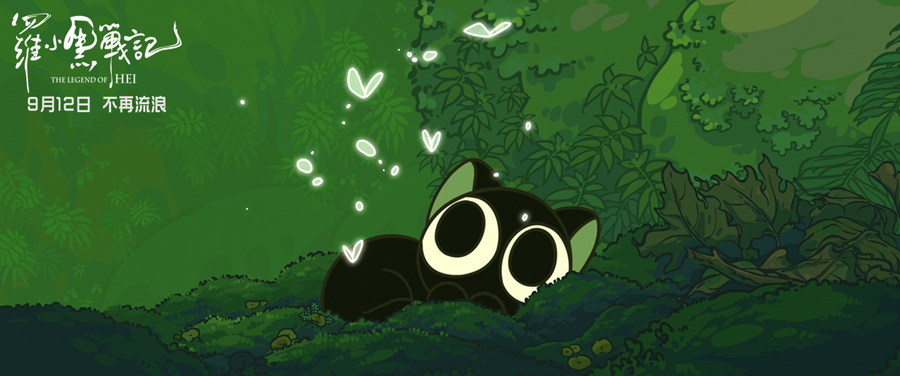 Septembers often record a notable decrease in visits to the cinema, with moviegoers having had their fill of summer hits.
This September however could see cinemas across the Chinese mainland hold their pull, as filmmakers look to make a splash at the box office with productions coinciding with both Mid-Autumn Festival and the 70th anniversary of the founding of the People's Republic of China.
The ten films below, ranging from animation and sci-fi, to romance, crime, and fantasy, are either highly anticipated or already achieving word-of-mouth buzz based on test screenings.
Check them out to see which is the one for you.
The Legend of Hei
Genre: animation, adventure
Release date: available in theaters now
Douban rating: 8.9
IMDb rating: 7.0
As a feature spinoff from the 27-episode Chinese hit web series, the film focuses on the titular role Luo Xiaohei, a spirit-turned-black kitten, who embarks on a journey to seek a sense of belonging after its homeland was destroyed.