Retrial of maternity insurance case good news for unmarried mothers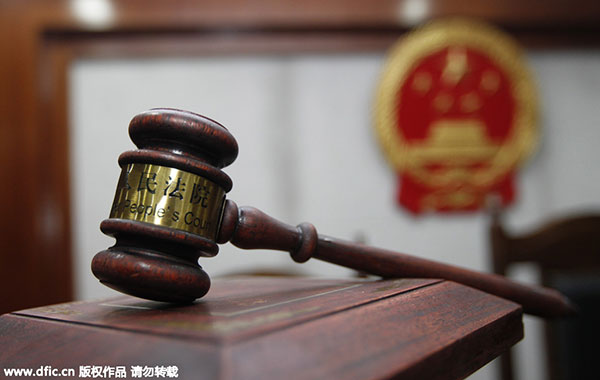 THE SHANGHAI HIGHER PEOPLE'S COURT has accepted an unmarried mother's appeal for retrial in a maternity insurance claim case, which suggests the maternity insurance policy could be reviewed. Beijing News comments:
After the plaintiff Zhang Meng broke up with her boyfriend in 2016, she realized she was pregnant. But instead of going in for an abortion, she decided to give birth to the child. In 2017, Zhang claimed maternity insurance from the child's father but the Shanghai Social Insurance Management Center rejected her claim because she didn't have a family planning certificate, which she couldn't obtain without a marriage certificate. She then filed an administrative lawsuit claiming maternity insurance, but lost the first and second trials.
According to Shanghai's urban maternity insurance regulation, Zhang cannot have maternity insurance because she is not married.
Shanghai's maternity insurance regulation was enacted in 2001. But China's population policy has undergone drastic changes in the almost two decades since then-including the sharp decline in demographic dividend and a rising aging population.
Accordingly, China has changed its family planning policy allowing all couples to have two children in order to promote childbirth.
Also, the State Council, China's Cabinet, issued a guidance for household registration at the beginning of 2016, which stipulates that the guardians of children born out of wedlock can get household registration for them by submitting a medical certificate of birth.
Maternity insurance authorities should learn from such positive policy changes and adjust their existing policy. The maternity insurance policy promoted by the labor department is aimed at safeguarding female employees' legal rights and interests, and ensuring they get necessary allowance and proper medical care for childbirth. The original intention of maternity insurance policy is to provide maternity welfare for female employees, not population management.
By accepting Zhang's plea of retrial, the Shanghai Higher People's Court has shown that the judiciary is committed to safeguarding an individual's rights and interests, which could prompt the authorities to review the maternity insurance policy and enable unmarried mothers to enjoy equal maternity welfare.
Most Viewed in 24 Hours
China Views