Jellyfish swim, birds fly as robots take off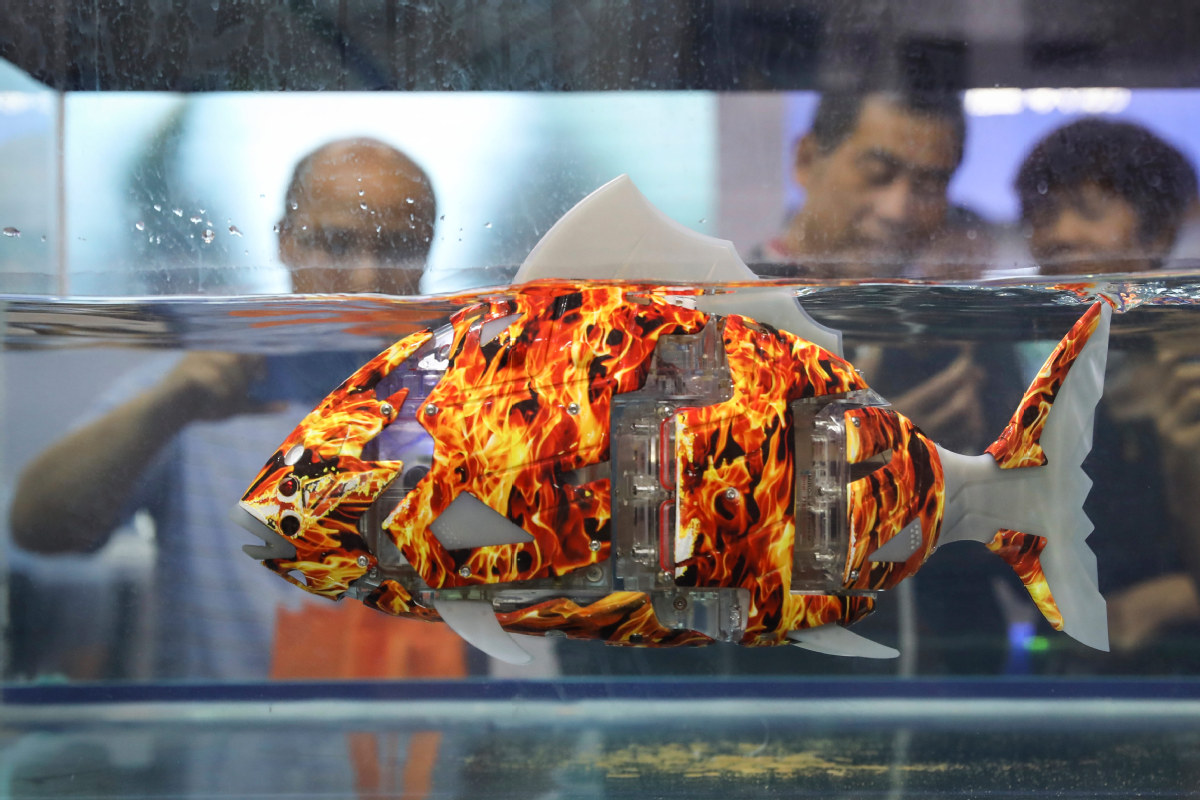 Inspiration from natural world drives creativity
Cai Yu developed his hobby into a career soon after he graduated with a doctoral degree in electronic engineering at the University of Houston in the United States in 2009.
The then 31-year-old, who once fulfilled his dream of driving across the Arizona desert in the southwest of the country, is keen on wild birds-the eagle being his favorite.
In 2013, reports of a raven-like robot created at the University of Maryland that is able to interact with real birds, drew Cai's attention and inspired him to produce animal-like robots.
Three years later, he started his own business in Nanning, the Guangxi Zhuang autonomous region, and in August last year, he began to display his new robotic eagles at technology and artificial intelligence conferences nationwide.
Cai, who experienced numerous failures, carried out thousands of experiments to make the robots fly.
"It's difficult to strike a balance between the power needed to propel these birds and the conditions in the air," he said.
"We see more and more people investing money in the research and development of various robots, but how to spend this money to ensure that they are used well remains a problem."