Canada picks envoy to China after seven-month vacancy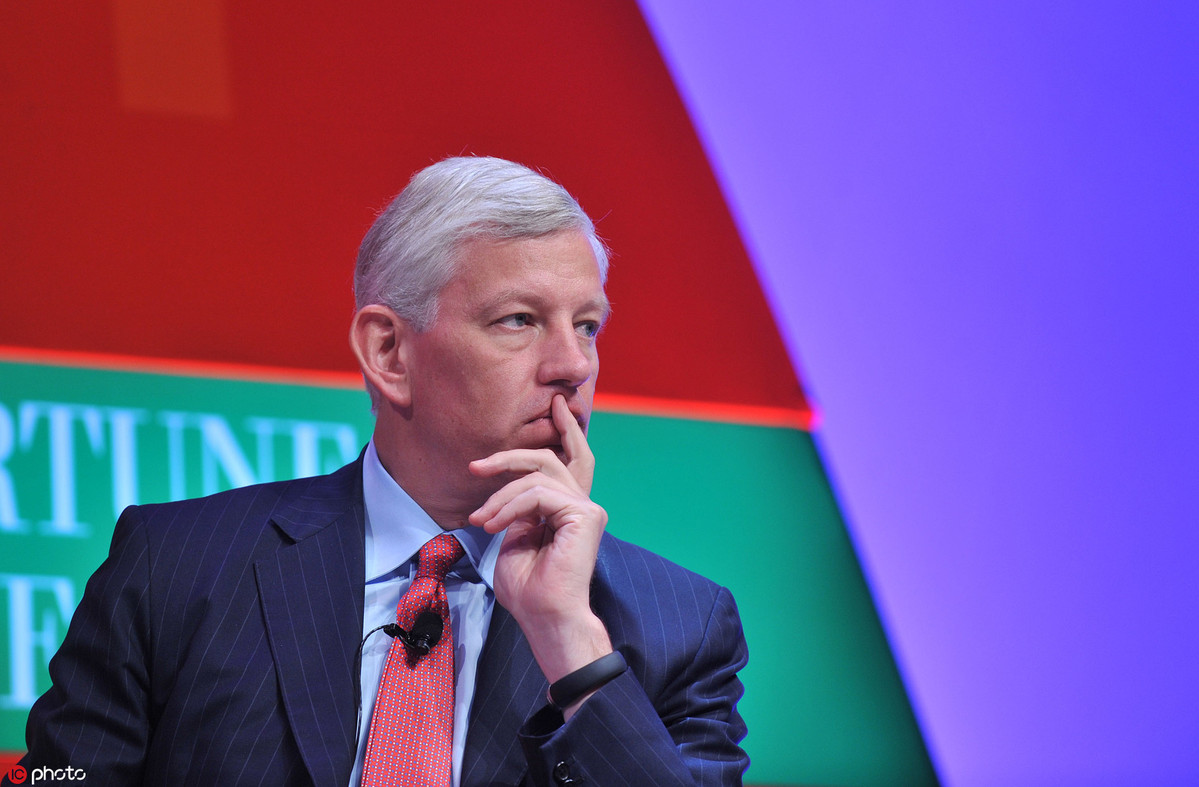 Dominic Barton was named Canada's ambassador to China on Wednesday, filling a post in Beijing that was vacant for seven months, the prime minister's office announced in a statement.
Barton, a former McKinsey & Co executive, chaired Canada's Advisory Council on Economic Growth. He has directly advised Canada's Cabinet and has served as a member of the Advisory Committee on the Public Service.
From 2009 to 2018, Barton was global managing partner at McKinsey, where he worked in international business and trade – including as head of the management consulting firm's office in South Korea and as chairman in Asia, based in Shanghai.
"His years of experience in Asia and the significant global economics expertise he has acquired over an impressive career will make him a great choice to represent Canada — and Canadian interests — in China," Prime Minister Justin Trudeau said in the statement.
Canada Minister of Foreign Affairs Chrystia Freeland called Barton an "expert" on China who is "exceptionally well-suited to represent Canada and advance Canadian interests at this critical time".
Freeland said that both she and Trudeau already have strong working relationships with Barton, comparing him with Ambassador to the US David MacNaughton, who is returning to the private sector at summer's end.
"Dominic is a person who has that level of trust," she said.
Freeland also said that this appointment sends a key message to China "of the importance that Canada places, that the prime minister places on this difficult and critical relationship".
"It is an honour to be appointed as Canada's Ambassador to China. The relationship between Canada and China is an important one, and I will work hard to represent our great country and to resolve the challenges that currently exist," Barton said in the statement.
One of those challenges was the arrest of Huawei Technologies Co CFO Meng Wanzhou at the Vancouver International Airport on Dec 1, at the request of the US.
Sources said Barton's appointment at a "critical" time was the result of a bilateral meeting Freeland had with her Chinese counterpart, State Councilor and Foreign Minister Wang Yi, at an ASEAN summit in Bangkok in August.
Canada has been without an ambassador since the beginning of the year, when the previous envoy, John McCallum, was forced to resign after making controversial statements on Meng's legal case. Canada and China have since been locked in a diplomatic dispute.
Goldy Hyder, president and CEO of The Business Council of Canada, told CTV news that "there's probably not a partisan bone in his body", but it is "an important step forward" for the bilateral relationship.
"This is the best news in some time on a critical relationship for both sides. I have spoken with Ambassador Barton to stress our desire to have a comprehensive China strategy and offered the full support of BCC members. We look forward to China making a similar appointment soon," Hyder tweeted.
Rob Oliphant, Member of Parliament for Don Valley West and parliamentary secretary to the minister of foreign affairs, tweeted: "This is excellent news for Canada, for Canadians and for our bilateral relationship with China. Very pleased that Dominic Barton, a person of stellar character, tremendous intellect and great experience in Asia has taken up this challenge and joined the public service."
Barton spoke to China Daily last spring at the Asia Business Leaders Advisory Council 2018, saying there were "tons of opportunities in Asia, in China".
He said the charts show that Canada's relative trading position in Asia "is not very good".
And part of the challenge is because Canada is so close to the US, which has 75 percent of its trade.
"But with the US market dropping, Canada needs to strategically tap into Asia and China, where the growth will be," Barton said.