WiFi-6 will change how we connect but many wonder what it is
Share - WeChat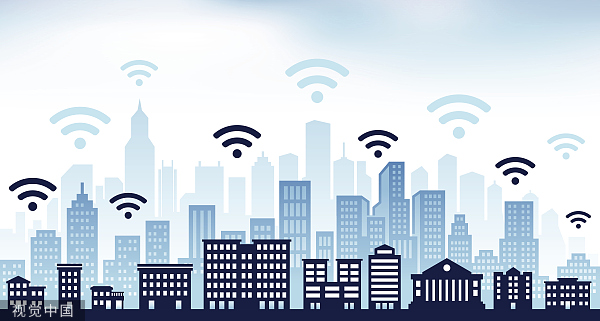 5G is the big incoming tsunami of innovation that has captured the imagination of both consumers and startups that have gleefully anticipated the opportunities it promises.
However, we still spend much of our internet surfing time attached to wireless internet networks, whether this be at home, in the office, or in coffee shops. The (usually) free and generous nature of Wi-Fi, which allows for connection to the internet in most public places, is attractive to people who may have fast data connections but limited data down to the exact megabyte. A recent study by Verizon found that, on average, smartphone users spend 139MB of cellular data per day, compared to 268MB over Wi-Fi networks.
The incoming next generation of Wi-Fi networks, called WiFi-6, is causing great anticipation among the tech community. Due to be released later this year, promises have been made that WiFi-6 will increase the performance and reliability of wireless networks. Many manufacturers have been building Wifi-6 support into existing Wi-Fi routers, in the hope of future-proofing their products.
The main advantages and changes that WiFi-6 offers comes not only in connection speed gains, but the increase in computational intelligence in managing various connections from different mobile devices. The capacity, therefore, on a WiFi-6-enabled router to stream multiple devices while maintaining connection quality will be something that home consumers and especially businesses will appreciate. In an increasingly crowded world of gadgets, organizations that can quickly bridge everyone together will be able to make quick decisions and collaboration efforts.
The reach of WiFi-6 signals will also be superior to their predecessor networks.
The current generation of networks relies, more or less, on technology from 2009. WiFi-6 will allow signals emitted from a single router to extend to around a football pitch away. This is not just down to signal strength, but the fact that networks will have the new ability to send stronger signals specifically to devices that they have identified as being near the edge of signal range. Whether devices connecting to WiFi-6 networks are enabled for the sixth generation or not, mobile device users will also find that WiFi-6 will let them save on battery life because the signals are more efficient and require less energy to receive and transmit.
With any new technology, though, accessibility is crucial. Existing routers will be, to some degree, backwards compatible. Even if routers are not WiFi-6 certified, they will be able to pull signals. Possessing WiFI-6-compatible devices, however, will just mean that the experience will be optimized. The fact that so many people still use Wi-Fi services, whether on the train, in the mall, or in schools and offices, goes a long way to show that this technology is still an important part of our infrastructure. 5G may, in the future, reign supreme, but connecting to managed services such as Wi-Fi will still hold an appeal for many years to come.
Most Viewed in 24 Hours
China Views