HK protesters now have no excuse to continue violence: China Daily editorial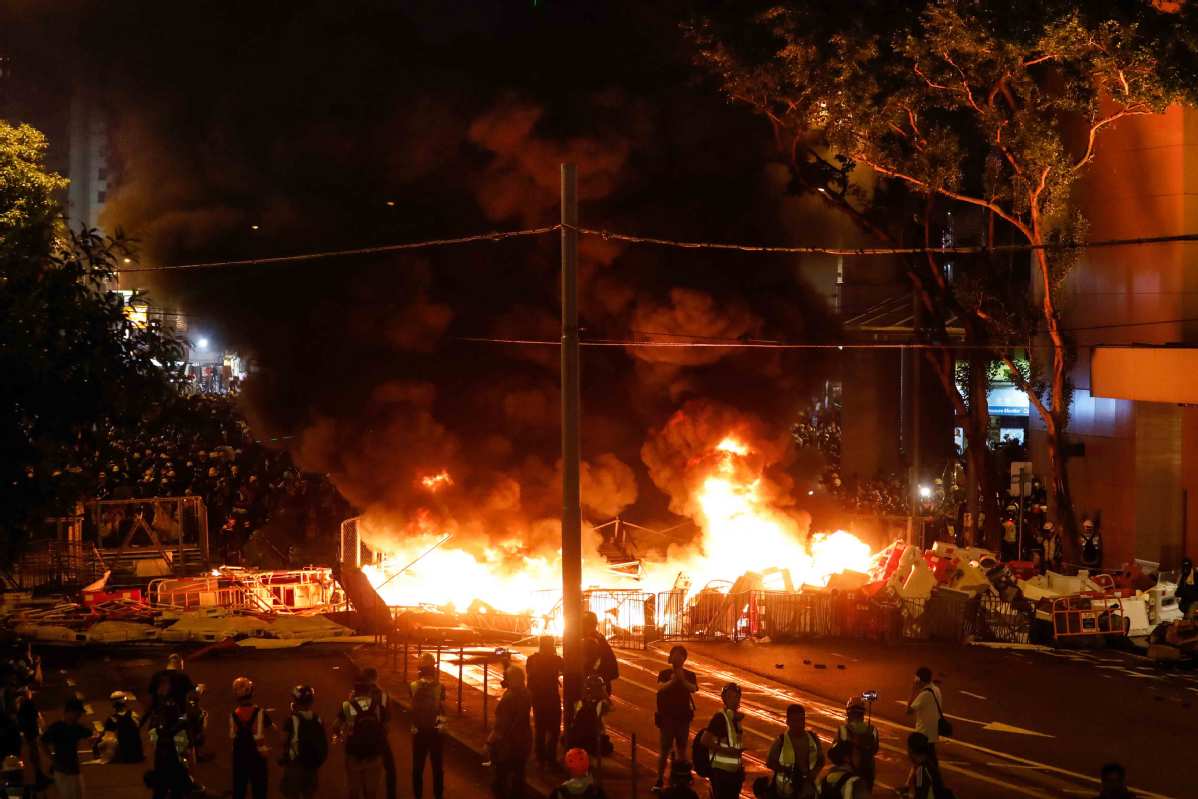 Hong Kong is expected to be free of any more violence, including rioting, now that the special administrative region's chief executive has withdrawn what was a well-intended bill to amend the extradition law.
The proposed amendment was meant to plug the legal loopholes which have for years allowed criminal suspects from other parts of the world, including those from the Chinese mainland, to evade justice by seeking shelter in the Hong Kong SAR. Such loopholes in Hong Kong's law have turned the city into a haven for fugitives, and prevented the SAR government from extraditing criminal suspects to other jurisdictions.
But despite the good intentions of the bill, the opposition camp in Hong Kong, in collusion with external forces, succeeded in painting a distorted picture of the bill to mislead Hong Kong residents, especially the younger generation, and rally support for its nefarious political designs.
Protracted demonstrations marked by frequent rioting and indiscriminate vandalism have not only dealt a heavy blow to Hong Kong's economy but also soiled the city's international image as a model of rule of law.
While the SAR government has dealt appropriately with the demonstrators and rioters, it's been open to the ideas and concerns expressed by different sectors of society.
Hong Kong SAR Chief Executive Carrie Lam Cheng Yuet-ngor's decision on Wednesday to withdraw the bill is a sincere and earnest response to the voice of the community. In fact, she had announced its suspension previously. Wednesday's move was only the completion of the formal procedure, which could be interpreted as an olive branch extended to those who have opposed the bill over the past few months.
Lam has announced fresh initiatives to start dialogues with different stakeholders of the community. She has appointed two new members to the Independent Police Complaints Council, which in turn has established a panel of international experts to assist in its work and will make its findings and recommendations public. She has also pledged to follow up the recommendations made in the IPCC's report.
Moreover, Lam has invited community leaders, professionals and academics to conduct independent studies to review the deep-seated problems in society and recommend to the government how best to solve them.
The SAR government has given a chance to Hong Kong residents to replace antagonism and confrontation with peace and dialogue. And hopefully, peace and stability will be restored in a timely manner so the city can redirect its energy and time in solving its social and economic problems.
Most Viewed in 24 Hours
China Views