Chinese dance drama to debut in Seattle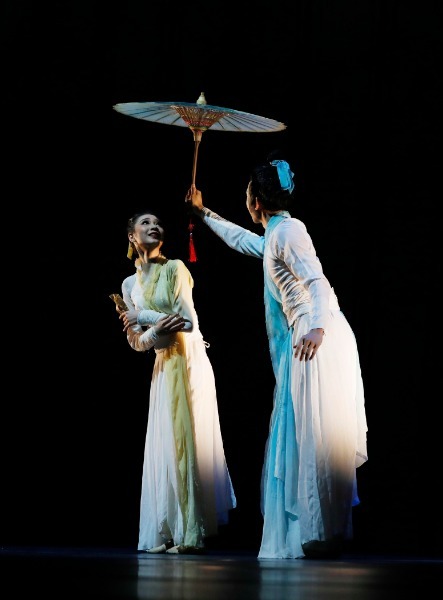 The classical Chinese dance drama Butterfly Lovers is set for its debut at the Marion Oliver McCaw Hall in Seattle this week as part of an arts festival currently underway in the United States. The two-hour dance drama, also known as "Chinese Romeo and Juliet", is a romantic tragedy set in ancient China.
It has been choreographed by dance director Li Hengda.
With a cast of young artists from the Beijing Dance Academy, the dance drama will bring one of four most treasured tragic love stories in China to audiences on the US West Coast.
"The drama combines the elegant style and expressive techniques of classical Chinese dance but is delivered in the universal language of dancing to tell an old story in a new way," Li says.
This artistic creation of the legendary tragic romance between Liang Shanbo and Zhu Yingtai employs a lot of traditional styles unique to Chinese dance with new techniques of expression and music often found in American symphonies, he adds.
The drama exemplifies traditional Chinese values, such as filial duty, loyalty and honor and features many unique characteristics of Chinese art, Li continues.
"I've lived in the US for more than 20 years, but I think what is most splendid and appealing to American audiences is the special characteristics of the Chinese nation, such as the Chinese artistic conception of poetic interpretation and the expression of passion."
The drama, which was presented in two shows at the San Francisco Palace of Fine Arts late last week, is part of the Sixth Across Pacific-China Arts Festival that kicked off in San Francisco on Thursday. The dance drama will be staged in Seattle from Thursday through Saturday.