Russian pilot flying high in China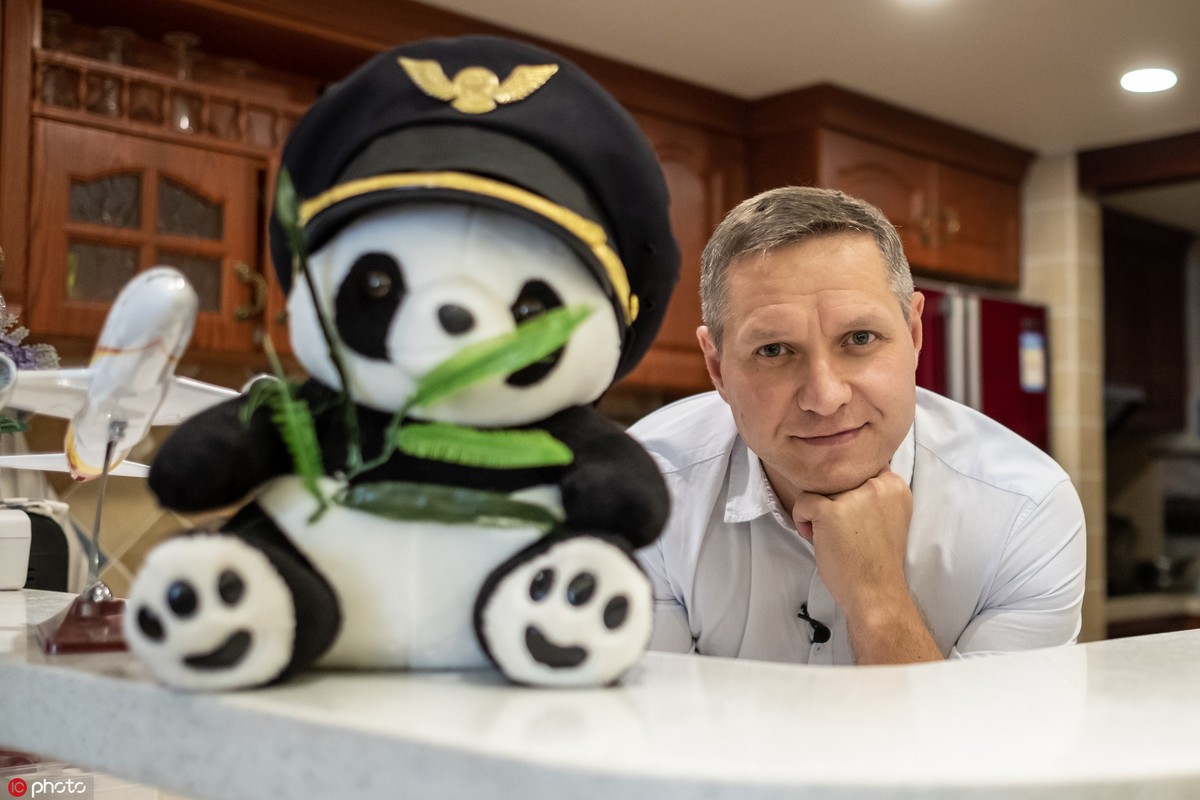 Dennis, 40, who comes from a family of pilots in Russia, has been a captain for 15 years and has never made a mistake.
"You might think being a pilot is a difficult job, however, to me it's like driving a bus," he said. "Many people consider pilots from Russia amazing. When the weather is bad, we have to make decisions based on our experiences."
In 2016, because of economic slowdown, many pilots from Dennis' company began to explore careers options in China. Dennis was one of them.
China's aviation industry is developing quickly, providing lots of employment opportunities, he said. "I love Chinese culture and I'm also interested in Chinese history."