Art gets a light touch
Share - WeChat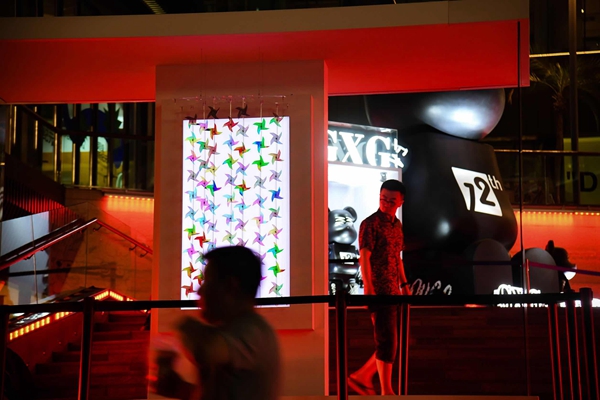 Kishi, who was born in Tokyo, studied system design engineering at Keio University in Japan, and later did a master's degree of interdisciplinary information studies at the University of Tokyo in 2010.
Kishi was involved in research on spreading art expression using technology. And upon graduation, he restarted production in 2014 after a three-year break. Rather than techniques and tools, his experimental projects focus on phenomena.
Surprisingly, Kishi's passion for art creation comes from his dislike of his studies at university.
"When I was studying engineering, which is architecture related, I always tried to think about what the most popular technology was, and that's why I didn't really enjoy the course. I wished to create something that was totally irrelevant to time, history and location, because only timeless art piece can exceed modern technology," he says.
Speaking about his experiences with venues around the world, Kishi, who has earlier taken his works to the Ars Electronica Festival in Austria and exhibitions in Japan, says that Japan was not the best place for a public artist to present creations.
"It's still a bit hard to achieve commercialization there with new media art," says Kishi. "In Japanese culture, the crowd has to be respected. The first consideration must be whether the art piece will hurt feelings."
Also, comparing his hometown to Europe, he says: "In Europe they put artists and the development of art on top."
The festival will run until Sept 15.