Mass parade on National Day to celebrate 70th anniversary of New China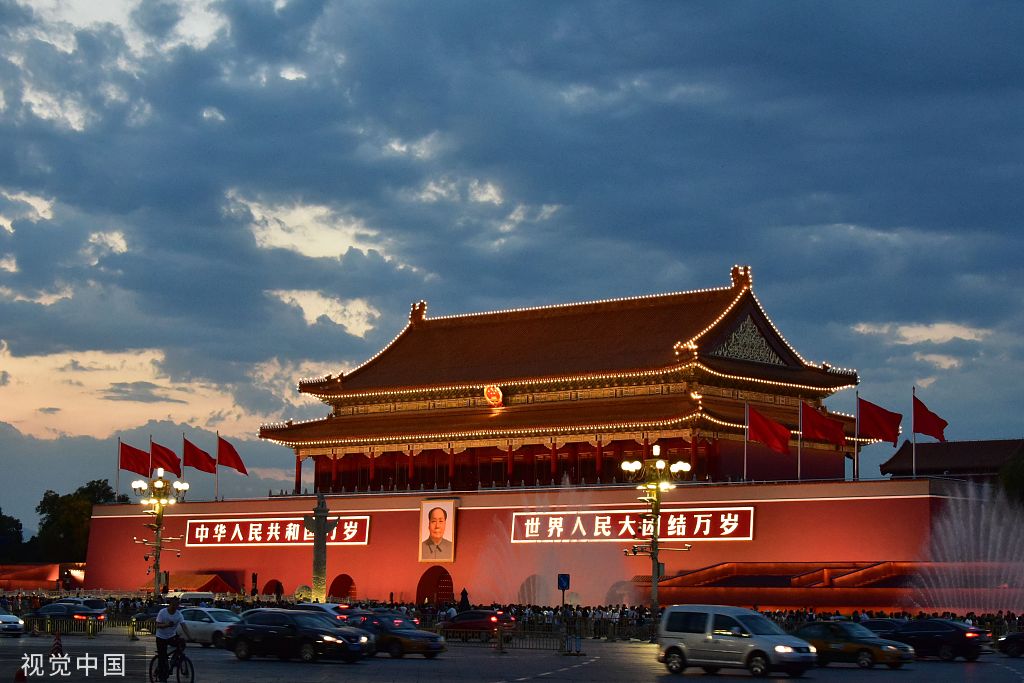 More than 100,000 people from all walks of life will take part in a mass parade at Beijing's Tian'anmen Square on the morning of Oct 1 — National Day — to celebrate the 70th anniversary of the founding of the People's Republic of China, it was announced on Thursday.
The parade, with groups marching in phalanxes, floats and music, will be a free, vivid, happy and lively show featuring extensive participation, Du Feijin, head of the publicity department of the Beijing Committee of the Communist Party of China, told a news conference in Beijing.
It will cover all walks of life and all ethnic groups, with workers, farmers, teachers, students, doctors, civil servants, deliveryman and square dance lovers representing different aspects of society, he said.
Hong Kong, Macao and Taiwan compatriots, as well as overseas Chinese and foreigners will also join the parade, Du added.
The 70 years of growth and hard working since the founding of New China will be displayed through the marching phalanxes, each telling the story of a period of time, Du said.
Tian'anmen Square will be decorated with "Red ribbon" sculptures representing the "Red gene" linking history, reality and the future, and symbolizing the glorious course of the Party leading the Chinese revolution to victory, he said, adding that 70 red lanterns will be hung parallel to the east and west sides of the square.