10 students plus 1 teacher at tiny SW China school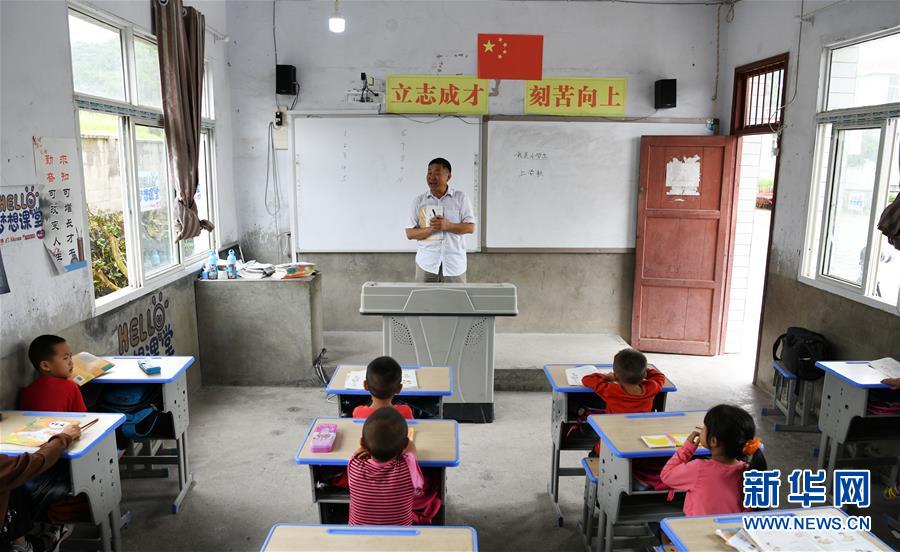 On Aug 26, Gugang Primary School welcomed the start of a new semester. But unlike other schools, this one has only 10 students: six preschoolers and four first-graders.
Wu Guoxian, 53, is the only teacher at Gugang Primary School in Liuguang village, Qiannan Buyi and Miao autonomous prefecture, Southwest China's Guizhou province. He has been teaching here for 36 years.
In 1983, when Wu, who had just graduated from junior high, came to the school, it was just a dilapidated wooden house without almost any teaching facilities. Then he began to make blackboards out of wooden boards and cut trees to make desks for his students. Over decades, the shabby house has transformed into a two-story concrete school building.
But Wu has been here all along.
He teaches Chinese, math, music, science and other subjects for the first-and second-graders, and provides access to education for preschool children in the village.
"Even if there is only one student in this school, I will still be here to do my job," Wu has always said.