Breaking the silence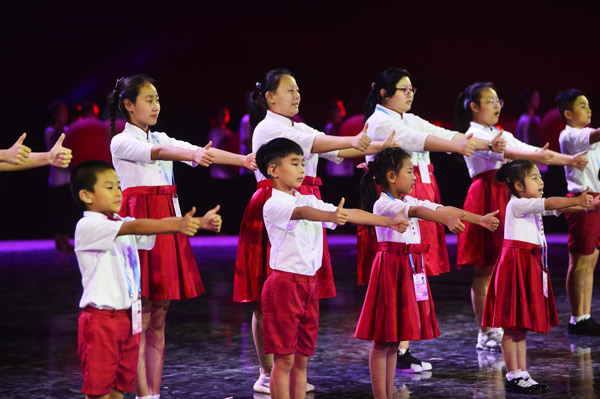 A Chinese choir for children with hearing difficulties aims to boost their self-confidence, Yang Cheng reports in Tianjin.
Xiao Ling, founder of the Tianjin Dolphin Hearing Disabled Children's Choir, shares her stories of success and struggles with the child members of the choir and their parents.
Xiao, 43, became a teacher for children with hearing disabilities at a school supported by the Tianjin Disabled Persons' Federation after she graduated from a teachers training college.
"Eight years after I began my career, I gave birth to a boy with hearing difficulties," Xiao says.
She then became courageous and strong. Her understanding of parents in the school made her a favorite teacher there. In addition, her son's condition made her more committed to efforts being undertaken in this field.
In 2014, she founded the choir, with support from the Tianjin Disabled Persons' Federation. She says the purpose of the choir is to boost the self-confidence of children with hearing difficulties and present their skills in society.