Freshman treks 1,300 km to university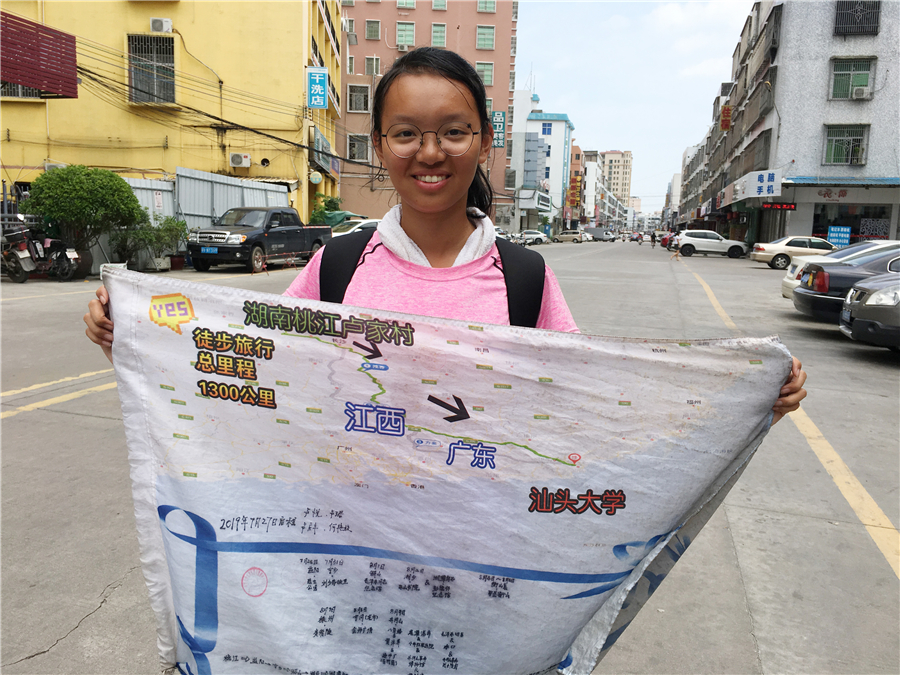 A Shantou University freshman trekked more than 1,300 kilometers from her hometown in Central China's Hunan province to the university in South China's Guangdong province.
Nineteen-year old Lu Yue, together with her father and younger sister, arrived at Shantou University on Wednesday morning after a 26 day-long trek. She will study marketing at the university's School of Business.