HK High Court extends injunction on protests at airport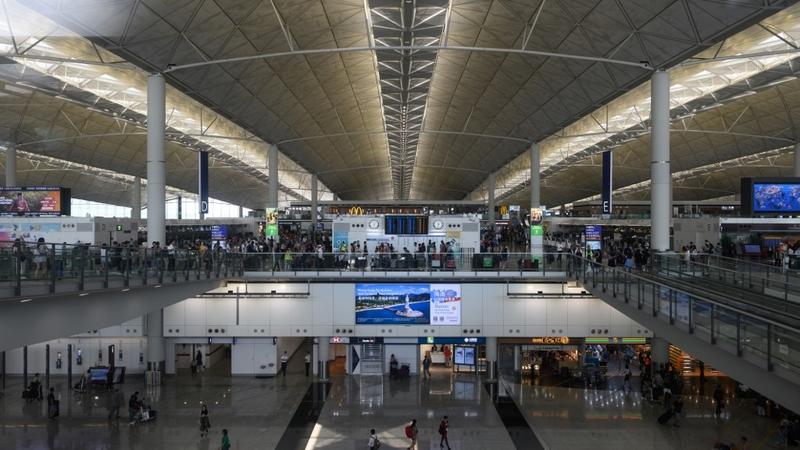 HONG KONG - The Hong Kong High Court has extended an interim injunction that bans protesters from impeding airport operations. Friday's decision came after another protest to cripple all traffic to the Hong Kong International Airport was planned on Saturday by anti-government groups.
The injunction, valid from Aug 14 to Aug 23, enjoined protesters from assembling at one of world's busiest transport hubs. The injunction was issued amid escalating violence during protests that disrupted airport operations and led to the cancellation of nearly a thousand flights.
On Aug 13, an unauthorized sit-in protest at the airport turned violent when radicals attacked two men from the mainland, including a reporter working for the Beijing-based newspaper Global Times.
In a statement published in several local newspapers, the Airport Authority appealed to youngsters not to participate in or support acts that disrupt airport services and undermine the reputation of the airport.
Tens of thousands of workers earn their living from airport-related industries, including aviation, tourism, logistics and trade, said the authority.
In response to the call to block roads to the airport on Saturday, the city's land transportation sector, in a newspaper advertisement, urged the protesters to avoid obstructing traffic, and costing professional drivers their livelihood.
The Mass Transit Railway Corp also announced on Friday night that it has obtained an interim injunction from the High Court banning people from interfering or damaging operations at all stations and trains of its railway network, including the West Kowloon high-speed rail station.
The injunction is effective until next Friday.
It was issued because of recent repeated instances where station facilities were vandalized, MTR staff were harassed and the safety of MTR staff and passengers was threatened.
According to an MTR statement, the injunction will restrain persons from unlawfully and willfully obstructing or interfering with the proper use of the city's railway network, including subway stations, trains and the West Kowloon Station of high-speed rail, or damaging any relevant properties, or using any threatening, abusive, obscene or offensive language or willfully interfering with the comfort or convenience of any MTR staff at any station.