Logging ban clears future path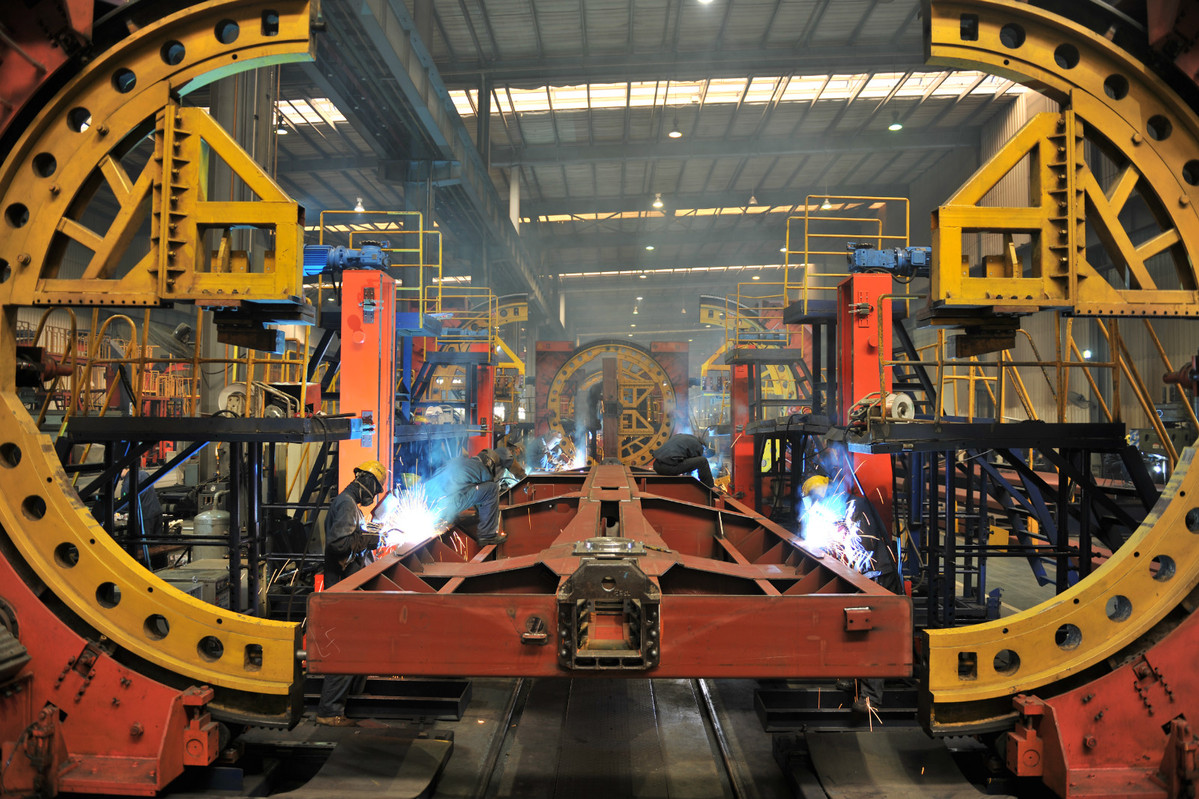 Once economically reliant on commercial forestry and heavy industry, the province is now focusing on greener ways to generate prosperity
Editor's note: As the People's Republic of China prepares to celebrate its 70th anniversary on Oct 1, China Daily is featuring a series of stories on the role regions have played in the country's development and where they are today.
Liu Yangshun was one of the more than 70,000 forestry workers laid off in 2013 when his hometown of Yichun, Heilongjiang province, decided to opt for green development and banned commercial logging.
"My family earned more than 120,000 yuan ($17,042) last year, which we would not have imagined years ago," said Liu, who now runs a restaurant specializing in rustic food, such as wild fungus and free-range chickens raised in forests.
Located in the northeastern part of the province and separated from Russia by the Heilong River, known in Russia as the Amur River, Yichun was once known as the center of China's forestry industry.
But nowadays it is overwhelmed by tourists, many of whom come to forest retreats to escape the summer heat in other parts of the country. Yichun serves as a prototype for Heilongjiang's shift to a more environmentally friendly and sustainable economic model.
Han Ku, mayor of Yichun, said there are now more than 260 centers for planting and growing agricultural products, such as blueberries, black fungus and free-range chickens and pigs.
The city has also designed industrial zones to encourage small and medium-sized businesses that specialize in processing agricultural products. One enterprise has managed to extract anthocyanin, a flavonoid with antioxidant qualities, from blueberries. At the same time, a series of ongoing reforms is helping revitalize State-owned enterprises in the province.
At a panel discussion during the National People's Congress in March, Zhang Qingwei, Party secretary of Heilongjiang, said the province will strive for breakthroughs in its business environment and improvements in the work style of officials.
In recent years, Heilongjiang has been focusing on supply-side structural reforms, accelerating the transformation and upgrading of traditional industries, promoting the development of emerging industries, and maintaining stable economic operations.
The governor of Heilongjiang, Wang Wentao, highlighted the province's abundant tourism resources, including forests, wetlands and snow-covered terrain. "We received 182 million tourists last year, an increase of 10.9 percent," he told the panel discussion. "Tourism revenue reached 224.4 billion yuan, up 17.6 percent year on year."
"From the data, we can clearly see a promising future and we believe we can turn our ecological resources into an economic advantage," he added.