Tougher ethical standards to establish for medical research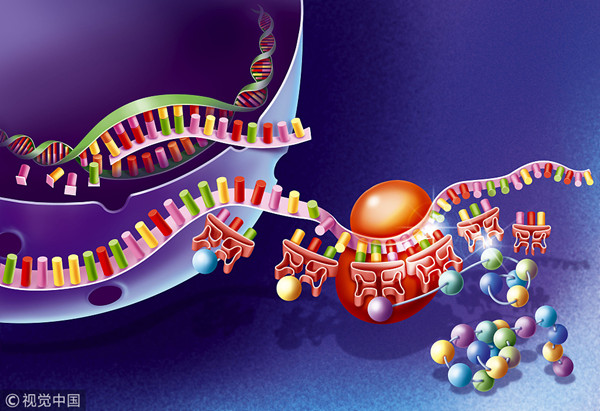 Legislative proposal follows scientist's controversial HIV gene-editing tech case
China's top legislature is considering tougher measures to establish ethical oversight over medical research and healthcare services, according to a draft law submitted for third reading by the NPC Standing Committee on Thursday.
Healthcare workers who violate principles of ethics when conducting medical research or delivering health services will receive administrative punishment, according to the latest draft law on the promotion of basic medical and healthcare.
Health authorities above county level will be responsible for handling administrative penalties, the draft law said. In China, such penalties often include ordering the person to stop production or business, withdrawing or impounding a permit, confiscating illegal earnings and issuing large fines.
The new rule was proposed upon legislators' suggestions that healthcare workers should shoulder legal responsibility if they fail to abide by the code of medical ethics, said Cong Bin from the NPC Constitution and Law Committee.
The latest draft also requires that experimental medical research, including clinical trials of new drugs and medical equipment, meet stricter requirements, including fully briefing human subjects and obtaining their consent, as well as receiving approval from ethics watchdogs.
The draft law is the country's first legislation that provides a basic and comprehensive governing framework for the health and medical service sector.
It was submitted to the NPC Standing Committee for the first reading in December 2017 and underwent its second reading last October.
Ethical issues in the country's booming research into medical and scientific innovations was thrust into the spotlight in November when Chinese scientist He Jiankui claimed that he used a gene-editing technology, known as CRISPR-Cas 9, to alter the genes of twin girls in order to immunize them from HIV infection.
Investigation results released in January showed that He had sidestepped supervision by fabricating ethical approval permits and recruited eight couples to take part in his experiment.
Two female participants were impregnated, including the one giving birth to the twins.
The public security authority has taken over the case.
China has since advanced a series of policies to tighten oversight over ethical behavior of medical professionals and science researchers.
Most recently, the central leadership announced in late July that a national ethics committee on science and technology will be established to coordinate regulatory measures.