Dance drama Cavalry staged in Inner Mongolia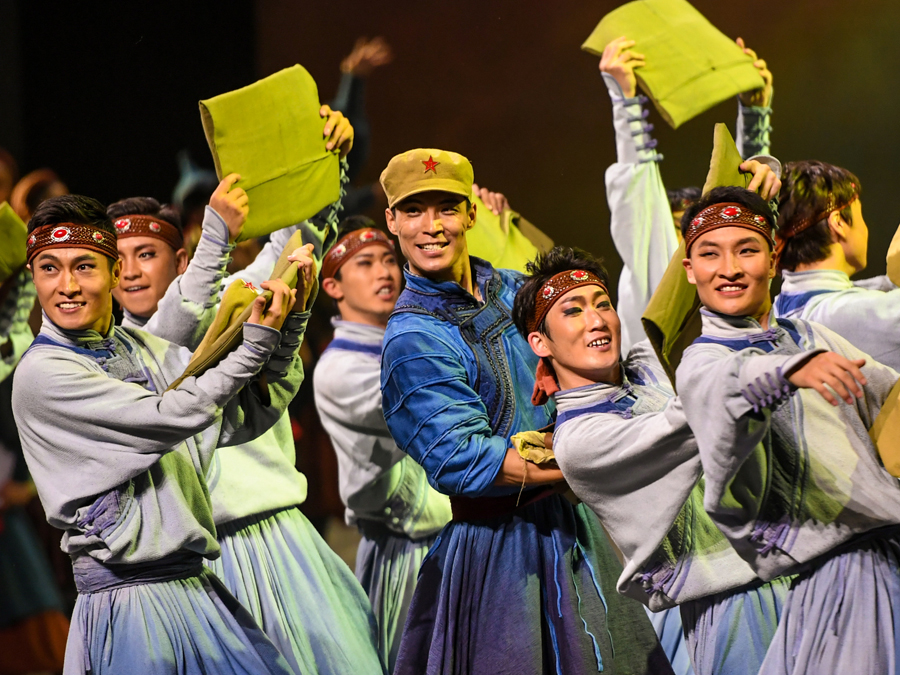 Cavalry, a dance drama created by Inner Mongolia Bureau of National Art Troupes, was staged in Hohhot, North China's Inner Mongolia autonomous region, on Aug 20.
It tells the story of Mongolian man Chaolu falling in love with beautiful girl Shandan on the grassland and both devoting themselves to the revolutionary struggle with fierce battles.
Through the ups and downs of the story, exquisite dance art and dance design, the drama shows the steely fighting will and a firm belief in overcoming difficulties and obstacles of the cavalrymen.