China's first simulation laboratories to help protect cultural relics
Share - WeChat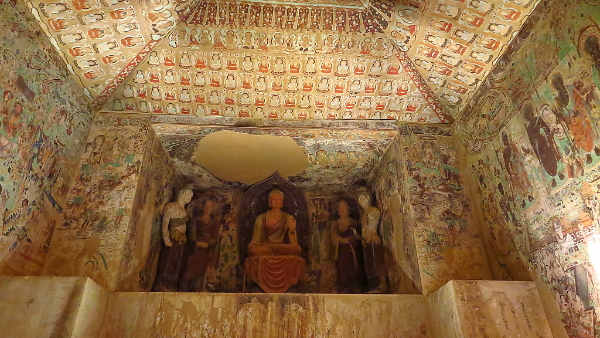 Research laboratories that could simulate environmental conditions surrounding historical sites and relics have been put into operation, helping Chinese researchers in their cultural heritage protection endeavors.
Zhao Liangsheng from the Dunhuang Research Academy in northwest China's Gansu province told Xinhua that the platform is already in use with a number of preliminary experiments already carried out.
Dunhuang was a major city along the ancient Silk Road and boasts a number of cultural and historical attractions, including the caves of the Mogao Grottoes, a UNESCO World Heritage List site.
The laboratories, which received 40 million yuan (5.6 million U.S. dollars) in investment, will contribute to understanding the weathering of rocks in grottoes and the mechanism of salt damage on murals.
The facilities can simulate various environmental conditions such as temperature, humidity, sunlight, rainfall, snow and soil salinity. They can help scientists understand the different types of strain, such as thermal and physical damage, which lead to the deterioration of relics in their natural environment; and advise conservation research.