Rich tapestry of tenacity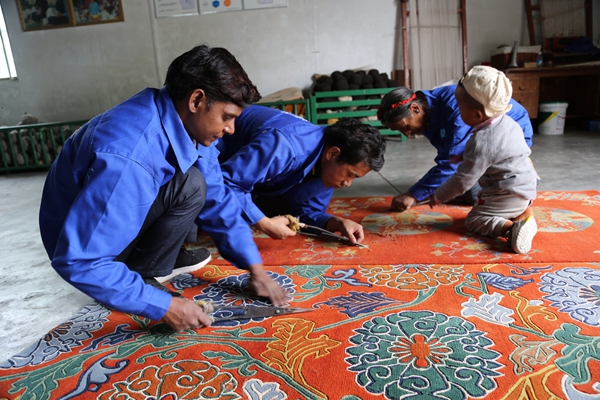 The story of Wei Yaping and her husband, Tsetan Sharpa, who run a thriving Tibetan-rug business, is also about overcoming cultural differences and succeeding, Daqiong and Palden Nyima report in Lhasa.
It was butter tea-not her fluent Tibetan or clothing-that changed Wei Yaping's life. Her parents are ethnic Han and come from Jiangsu province. They came to work in the Tibet autonomous region in the early 1960s. Wei was born there.
Wei's husband, Tsetan Sharpa, was originally from Yaleb township in the region's Nyalam county. He was raised and educated in Nepal, and was in the wool-rug business when they met.
Tibetan people are fond of drinking butter tea, a mix of leaves produced around the country and the yak butter produced on the Qinghai-Tibet Plateau.
While Wei was working for a hotel in Tibet's Zhangmu land port on the border with Nepal, her future husband, Tsetan, visited often for a taste.
"The butter tea she offered was delicious. It was hard to believe she was Han. To me, she seemed like a Tibetan because of her personality and her way of speaking," Tsetan says.