Deal-making art that's leading US into recession: China Daily editorial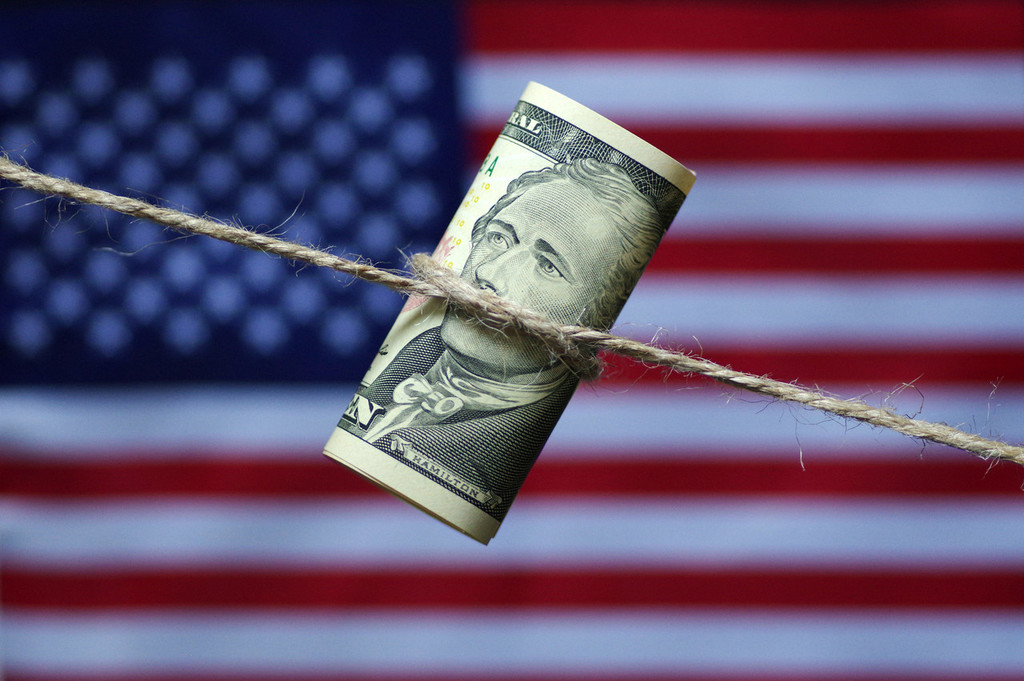 The US leader may deserve a pat on the back, at least for having the courage to eat his own words. For the first time rather than dismissing fears the US is heading for a recession, he has acknowledged that his trade attack on China may also mean economic pain for his country.
"Whether it's good for our country or bad for our country, short term, it had to be done," he said on Tuesday while trying to justify his plan to "take China on", something that he insists is "imperative". "My life would be a lot easier if I hadn't taken China on. But I like doing it because I have to do it," he said.
The remarks are a far cry from his previous claim that "trade wars are good, and easy to win". Although he still brushed aside worries that the trade tension could tip the US into recession — any signs of a slowdown would be very bad news for one who is betting on robust economic performance to secure him a second term in office.
But declining factory output and home sales, as well as muted investment activities because of uncertainties from his aggressive trade policies are telling a different story. A majority of economists expect a US recession in the next two years, according to a survey released on Monday by the National Association for Business Economics, while Federal Reserve officials estimate that the gross domestic product of the country will fall to about 2 percent this year, down from 2.5 percent last year.
The impact of heightened tensions between the world's two largest economies goes far beyond their own borders, of course.
According to Reserve Bank of Australia Governor Philip Lowe, the Sino-US trade war poses the biggest risk to global economic stability. In a private meeting on Tuesday, Lowe said the trade dispute was hurting global investment, wages and economic growth, the Sydney Morning Herald reported. That corroborates an earlier alarm about the trade war sounded by the International Monetary Fund in May, saying it will "jeopardize" global growth.
Yet despite all the negative consequences, the US leader has tried to rationalize the hefty tariffs he has imposed on Chinese goods by holding China responsible for all the US woes. "China has been ripping this country off for 25 years", he said on Tuesday, ignoring the fact that Sino-US trade relations have benefited both sides over the years and their disputes — which exist among all trade partners — can only be solved through talks based on equality and mutual respect rather than hard-handedness.
Maximizing pressure may be part of his deal-making art. But as the trade dispute stretches into its second year, the confrontational stance on the part of Washington has only proved counterproductive.
For trade talks to make progress, the US has to take concrete actions to show its sincerity.
Most Viewed in 24 Hours
China Views