Shanghai tops national minimum wage standards
Share - WeChat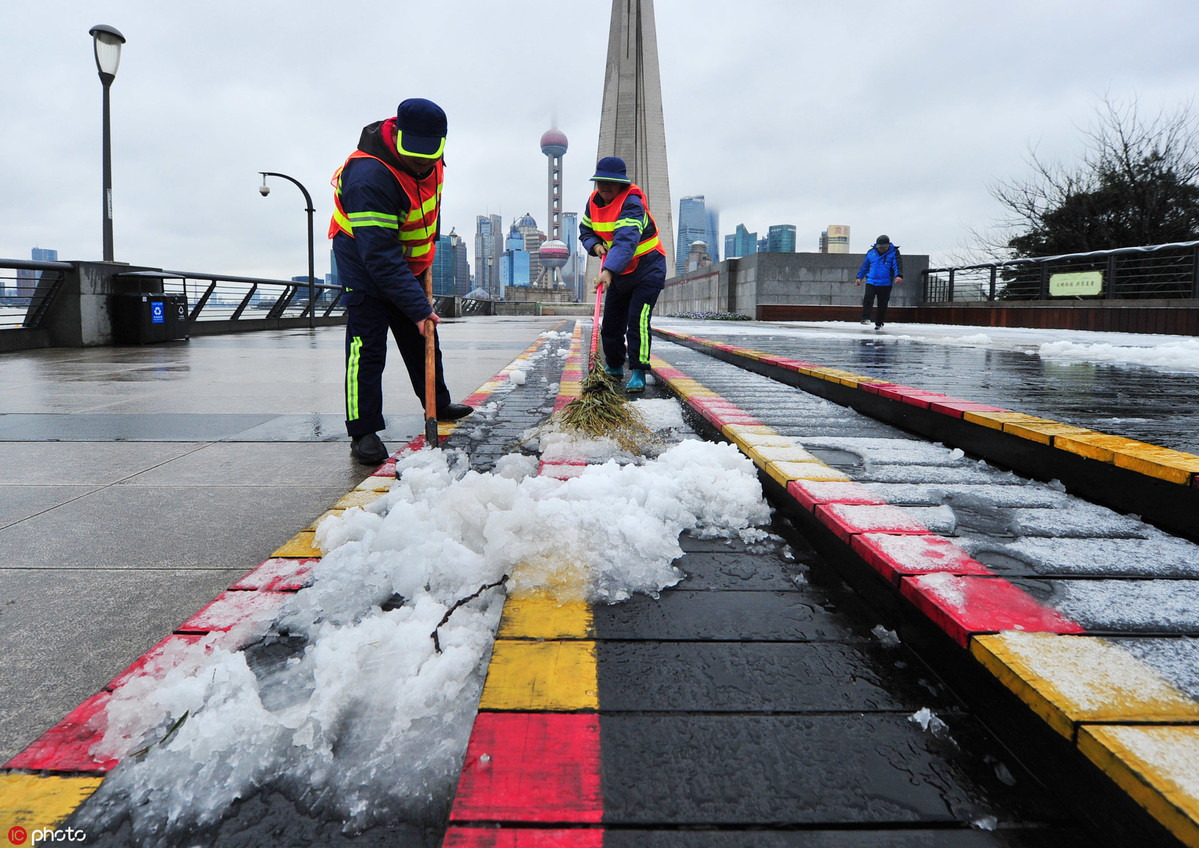 Shanghai had the highest minimum monthly wage across China by June, according to the latest national minimum wage standards released by the Ministry of Human Resources and Social Security.
Shanghai enjoys the highest minimum monthly pay of 2,480 yuan ($351) and Beijing tops the minimum hourly wage chart of 24 yuan among 32 provinces, municipalities and autonomous regions, according to the statistics from the ministry.
Seven cities and provinces have seen minimum monthly wages of over 2,000 yuan, and along with Shanghai, they are Shenzhen, Beijing, South China's Guangdong province, Tianjin, and East China's Jiangsu and Zhejiang provinces.
Meanwhile, Beijing, Shanghai, Tianjin and Guangdong province own the top four highest minimum hourly wages - workers get minimum pay of over 20 yuan.
On the other end of the spectrum, the minimum hourly wage in Liaoning province is only 10.6 yuan, which is less than half that in Beijing.
According to minimum wage regulations released by the authority, the national minimum wage standards are set based on the residents' annual living expenses, employees' average pay, local economic development and social insurance money and housing funds, as well as the unemployment rate.
Su Hainan, a researcher at the China Association for Labor Studies said, "Due to the difference in local economic levels, market prices, residents' incomes and minimum wage standards vary from region to region."
The standards are important to workers in labor-intensive enterprises, and small and micro companies.
"The majority of front-line middle and low-skilled workers, such as labor-intensive workers, skilled manufacturers, stevedores, catering staff at low-end diners and cleaners are paid as much as or slightly higher than the minimum wages," Su said.
In Beijing, cleaners, janitors, supermarket salespeople and hotel room attendants usually earn wages slightly above the minimum wage, and jobs that offer employees accommodations and meals tend to pay even less. In addition, older employees, such as security guards and janitors over 50 years old, are prone to earn lower incomes.
For example, according to a recruitment notice on a local website, it is hiring men and women under 60 years old to work as sanitation workers. Employees earn 2,600 yuan on a monthly basis by sweeping the public roads from 5 am to 7 pm per day. A daily meal break and a 2-day monthly vacation are included, and workers live in a free dormitory with two roommates.
According to Su, due to the excess of labor supply in the market in the past few years, some middle and low-skilled workers had been underpaid. The raise in national minimum wage standards is to ensure the basic needs of low-income workers and their families.