Chinese envoy urges reason, restraint amid Yemen's Aden clashes
Share - WeChat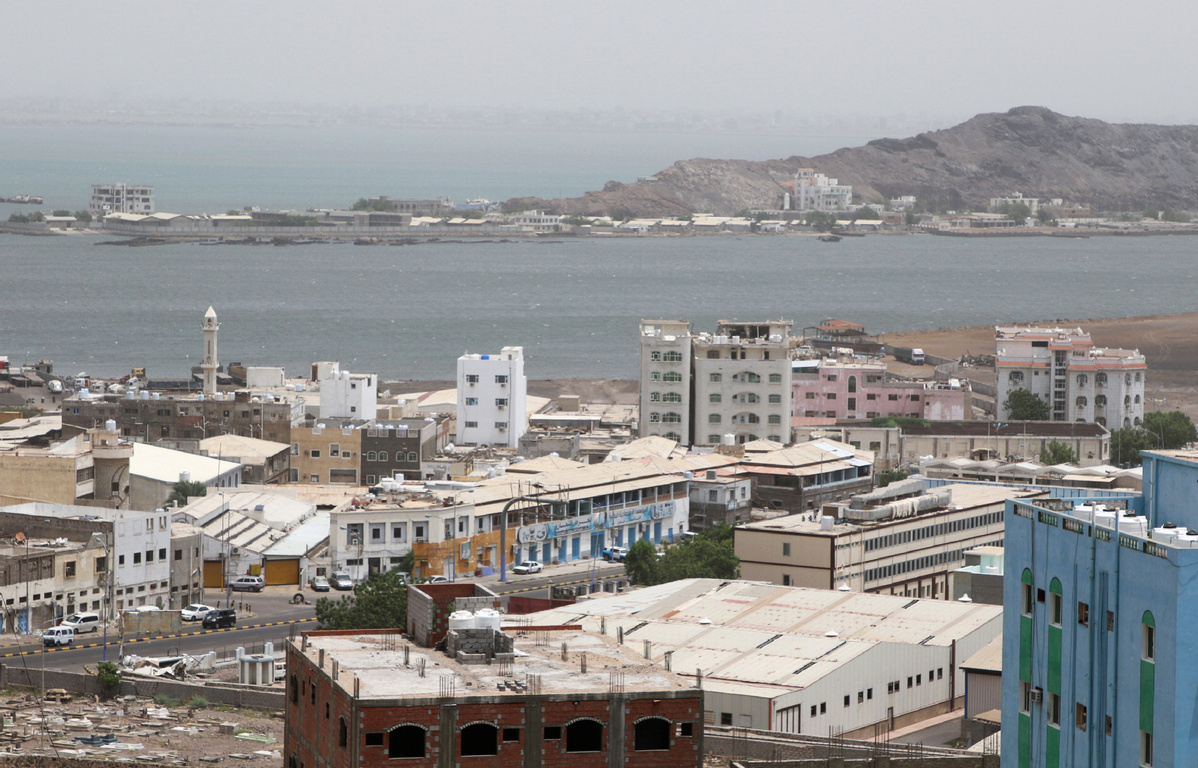 UNITED NATIONS - A Chinese UN envoy on Tuesday called for reason and restraint amid infighting around the Yemeni port city of Aden.
A series of clashes have occurred in the city in August between formerly-allied separatists and pro-government forces, which have led to dozens of civilian deaths and injuries to hundreds of others.
"We hope all parties concerned will act in the best interest of Yemen and his people, maintain reason and restraint, resolve their differences through dialogue and negotiation, and restore stability and normal life in Yemen as soon as possible," said Wu Haitao, China's deputy permanent representative to the United Nations.
He stressed a political solution is the only way out for Yemen, adding all parties in the country should resolve the issue through political means.
Also, he said that as regional countries play an important role in the Yemeni issue, they should strengthen dialogue and cooperation with the United Nations to create favorable conditions for parties in Yemen to ease tension, enhance mutual trust and dialogue, and promote the political process.
Wu noted the Security Council should continue to remain united and lend support to Yemen political process.
He said China supports maintaining Yemeni sovereignty, independence, unity, and territorial integrity, as well as the United Nations' role as the main channel of mediation.
Meanwhile, Wu urged the international community to step up its humanitarian assistance for Yemen, expressing the hope that the donor countries will strengthen coordination with the United Nations to make good on their pledges.
At a UN conference in February, donors pledged $2.6 billion for Yemen humanitarian aid, marking a 30-percent increase from that in 2018. However, many aid programs are closing down due to the slow fulfillment of the pledges.
As for humanitarian access, Wu called for parties concerned to make sure that humanitarian supplies can reach all people and areas in need of such assistance.
China has provided Yemen with multiple shipments of humanitarian aid, including food and medicine through bilateral and multilateral channels, he said, adding China is willing to continue to do so to the best of its ability.
The Yemeni separatists, known as the Southern Transitional Council forces, completely seized the strategic southern port city of Aden earlier this month, following days of intense street fighting with government forces.
Considered as Yemen's temporary capital, Aden is where the Saudi-backed Yemeni government has based itself since 2015.
The impoverished Arab country has been locked in a civil war since late 2014, when the Houthis overran much of the country and seized all northern provinces including the capital Sanaa.