Wang: China, ROK should boost ties in high-tech, innovation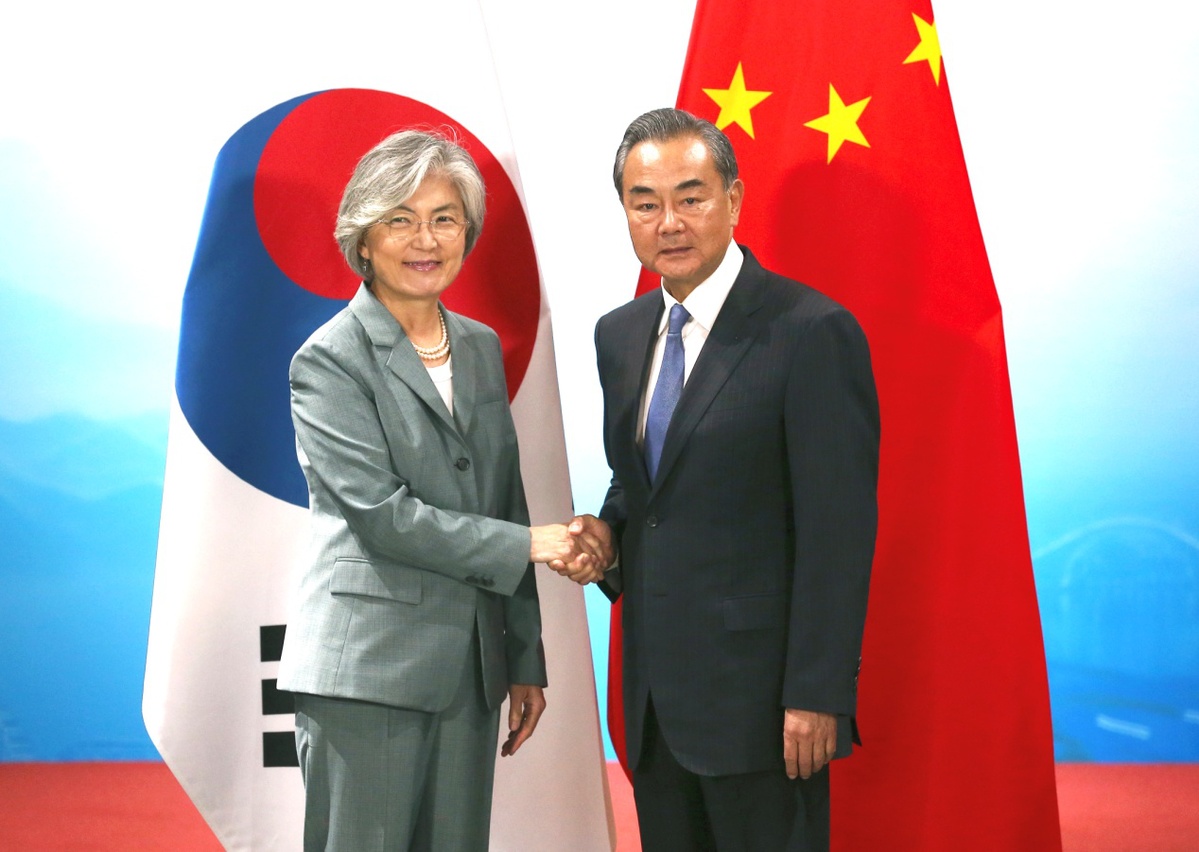 China and the Republic of Korea should strengthen cooperation in advanced technology and innovation, State Councilor and Foreign Minister Wang Yi said on Tuesday.
Wang made the comment when meeting with ROK Foreign Minister Kang Kyung-wha in Beijing.
The two countries should also maintain close coordination within multilateral frameworks such as the G20, Asia-Pacific Economic Cooperation and the ASEAN Plus Three, he said.
Wang said China hopes that the ROK will take the opportunities created by China's development and actively participate in jointly building the Belt and Road Initiative, expand cooperation in third-party market and speed up the second round of free trade agreement talks.
China, Japan and the ROK should jointly uphold multilateralism and free trade, and China hopes that the ROK and Japan can appropriately deal with their existing differences through dialogue and coordination, he added.
The two sides also exchanged views over the Korean Peninsula nuclear issue.
The State Councilor said the issue is still on the track of political resolution and called for relevant parties to do more to promote understanding and build mutual trust.
Kang said the ROK is willing to work with China and create the new models for mutually beneficial cooperation between the two countries and expand the scope and depth of this cooperation.