Rio police takes down bus kidnapper with no hostages injured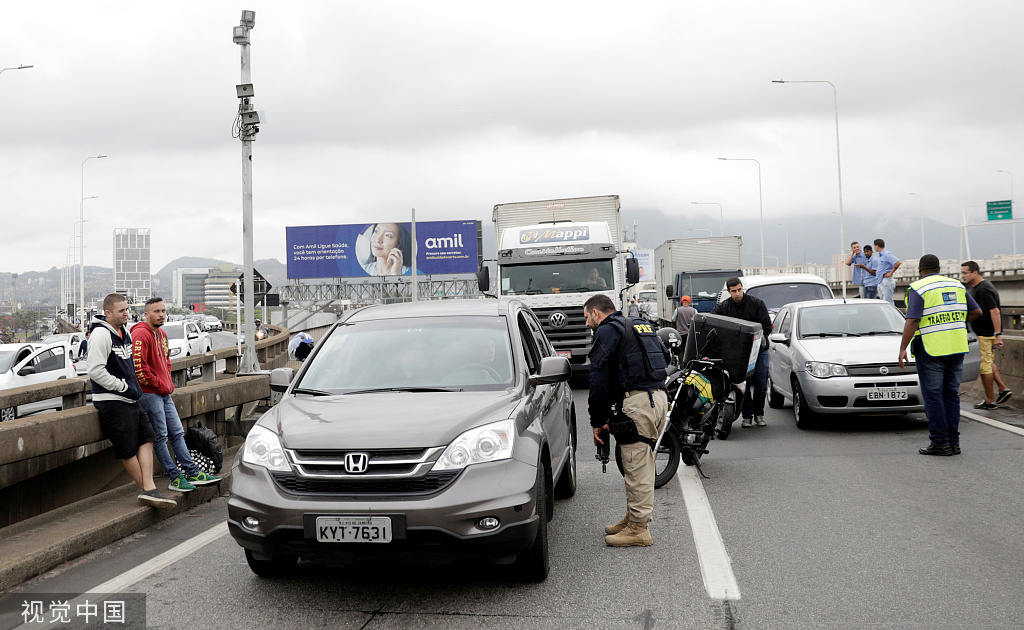 RIO DE JANEIRO -- A man who had taken a bus full of passengers' hostage on a bridge in Rio de Janeiro in Brazil was shot to death by a police sniper, local police said on Tuesday.
The hostage-taking started at around 5:30 am local time (0830 GMT) and lasted for almost four hours.
A total of 31 people were taken hostage and six of them, four women and two men, were released prior to the police's killing of the kidnapper.
No hostage was injured in the standoff, but one woman fainted and needed medical attention, according to local police.
The Bus 2520 was traveling from Sao Goncalo, a town in Rio's metropolitan area to downtown Rio.
According to Brazil's military police spokesperson Col. Mauro Fliess, the kidnapper was in possession of a weapon which, after he was taken down, was found to be a toy gun.
The man also carried a container of gasoline onto the bus and threatened to set the vehicle on fire, said Fliess.
The identity of the kidnapper has yet to be disclosed, and the motivation remains unclear.