Educational guideline looks to curb disruptive grievances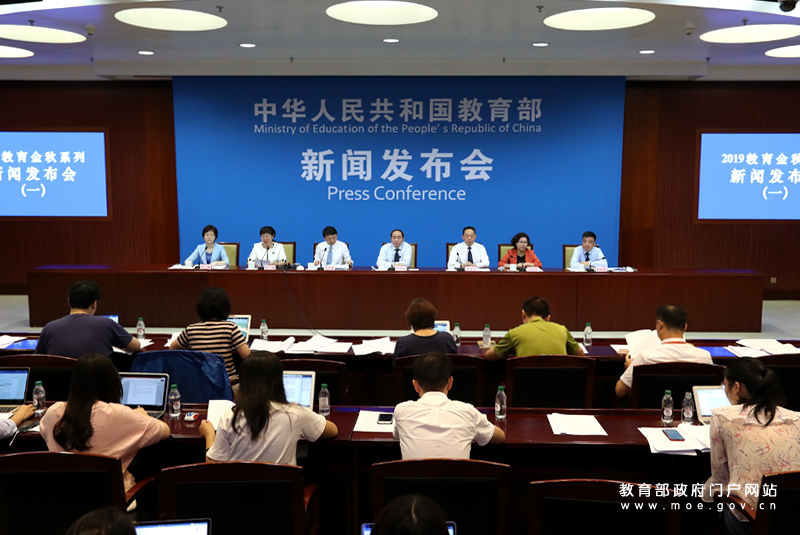 People should resort to legal means to resolve school disputes, ministries say
People who disrupt normal school operations to vent grievances or other complaints will be held accountable, according to a joint guideline issued by five departments on Tuesday.
The guideline, jointly issued by the Ministry of Education, Ministry of Public Security, Ministry of Justice, Supreme People's Procuratorate and Supreme People's Court, is targeting people who are involved in disputes with schools for various reasons.
The guideline stressed that in case of disputes involving students' injury or even death, both sides should wait until the responsibility of each party is investigated and clarified by law enforcement authorities.
Government officials, organizations or individuals should not interfere in dispute settlement procedures to quiet down the situation by forcing the school to shoulder more responsibility and provide quick compensation, the guideline said.
People should resort to legal means - such as consultation, meditation and lawsuits - to resolve disputes concerning student accidents, it said.
The guideline listed many types of disruptive behavior by people making scenes at schools, including: beatings; damaging or occupying school facilities; setting up barricades around schools; putting up defamatory posters; playing funeral music; pouring sewage around schools; cutting electricity and water supplies; blocking school gates; placing a student's corpse at school; preventing students and teachers from leaving school; stalking, intimidating and insulting students and teachers; and bringing hazardous materials to school.
Public security authorities should hold such people to account, with those who commit crimes - especially those who incite others to make a bigger scene at school - facing harsher punishment, the guideline said.
In December, parents of a primary school student in Yangzhou, Jiangsu province, put defamatory white posters in black letters, usually used at funerals, at the school and local education bureau, claiming a schoolteacher was constantly abusing and beating the student.
However, the teacher only asked the student to leave the class and go to the teacher's office because he was shouting during class for no reason. The student then made a mess of the teacher's office and threw everything on the ground.
There were also reports of parents of a high school student in Xinyang, Henan province, putting up defaming posters, verbally attacking the school, burning paper made to resemble money as an offering to the dead, crying, shouting, and blocking the school gate to ask for 1.2 million yuan ($170,000) of compensation from the school because their son jumped off the school building.
Deng Chuanhuai, director of the Department of Policies and Law at the Ministry of Education, said such behaviors have occurred from time to time at schools, which has put undue burden and responsibility on schools and violated the rights and interests of other students and teachers.
Some schools have canceled physical exercise or outdoor activities because they are afraid that accidents may happen, and teachers are also afraid to criticize students, Deng said.
"Different government departments should work together to build a proper dispute management mechanism so that parents and students can get legitimate compensation even if they do not make a scene at school," he said.
Ma Huaide, president of the China University of Political Science and Law, said school and education authorities should not pay off parents to get rid of those who resort to extreme manners to resolve disputes.
"At the end of the day, it is illegal for people to make a scene at school to seek compensation," he said.