Cultural exchange abundant in Seoul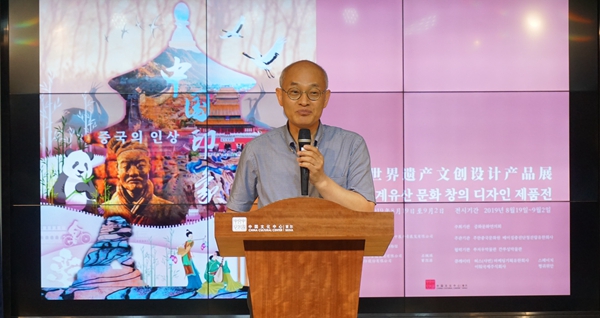 The World Heritage Cultural Design Products Exhibition of China opened at the Chinese Cultural Center in Seoul on Aug 19. Leaders such as Wang Luxin, consular minister of the Chinese Embassy in South Korea, senior curator Lee Dong-Gook and Chinese cultural enthusiasts from all walks of life in South Korea participated in the event.
South Korean curator Lee then delivered a speech. Lee said that the exhibition integrates human culture, natural heritage and handicraft, painting and calligraphy heritage into daily necessities such as penholders, rulers, tapes, notebooks and parasols and vividly reproduces thousands of years of history like precious stones.