Dragon-shaped building in Beijing sells for 5.19b yuan at court auction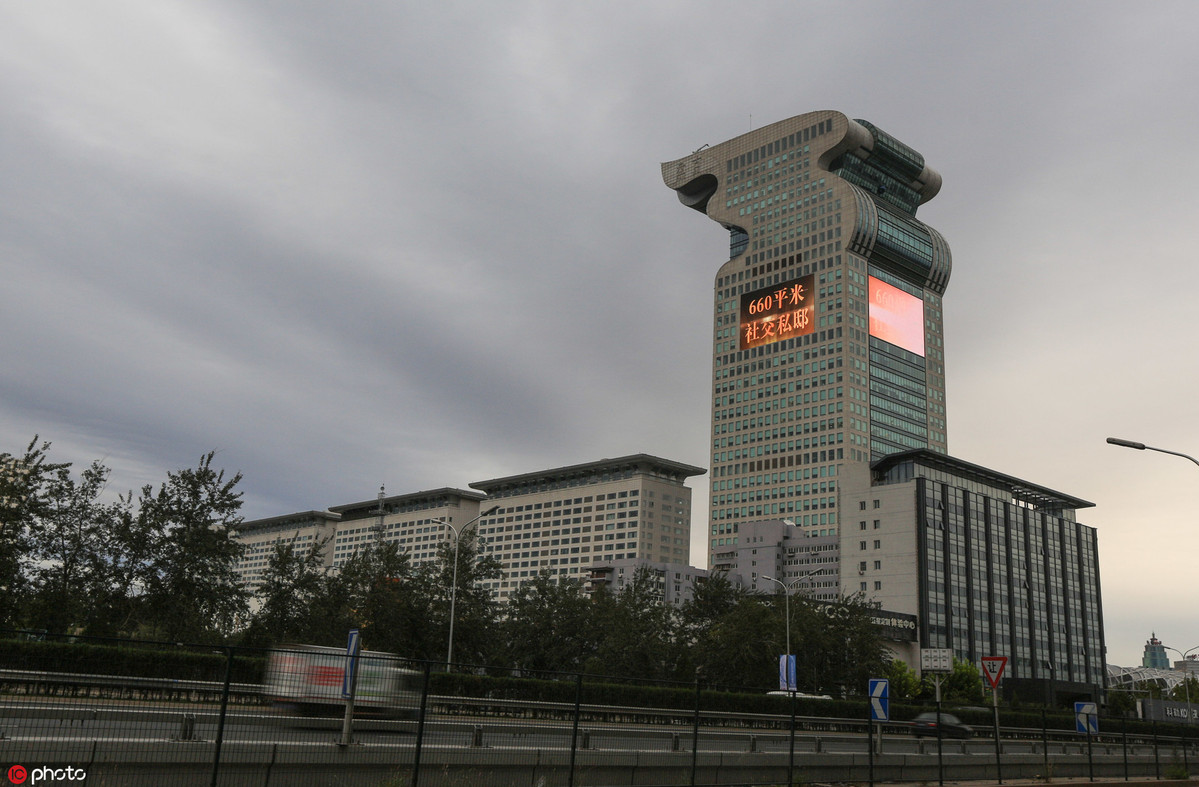 A prominent, dragon-shaped building at Pangu Plaza in Beijing's Chaoyang district was sold for 5.19 billion yuan ($735 million) at a court-organized auction on Tuesday.
The 44-story No 5 building at the plaza, near the National Stadium — also known as the Bird's Nest — on the capital's north-south axis, was put up for auction on the Taobao e-commerce platform on Monday with a starting price of 5.18 billion yuan.
Two bidders participated in auction, which was organized by the Beijing No 3 Intermediate People's Court.
The winning bid came from Beijing real estate company Yucheng, information posted on the platform said.
Each bidder had to pay 1 billion yuan as a security deposit to be able to bid for the 140,000 square meter property.
The building was auctioned because it was named as a mortgaged property in a civil dispute stemming from the failure of Beijing Zenith Holdings and Beijing Pangu Investment to repay debts owed to a bank, the court said.
The two companies were controlled by Guo Wengui, a Chinese billionaire who fled China in 2014 after being accused of multiple crimes. He is the subject of an Interpol Red Notice — an international arrest warrant.