Russia open for talks with US over missiles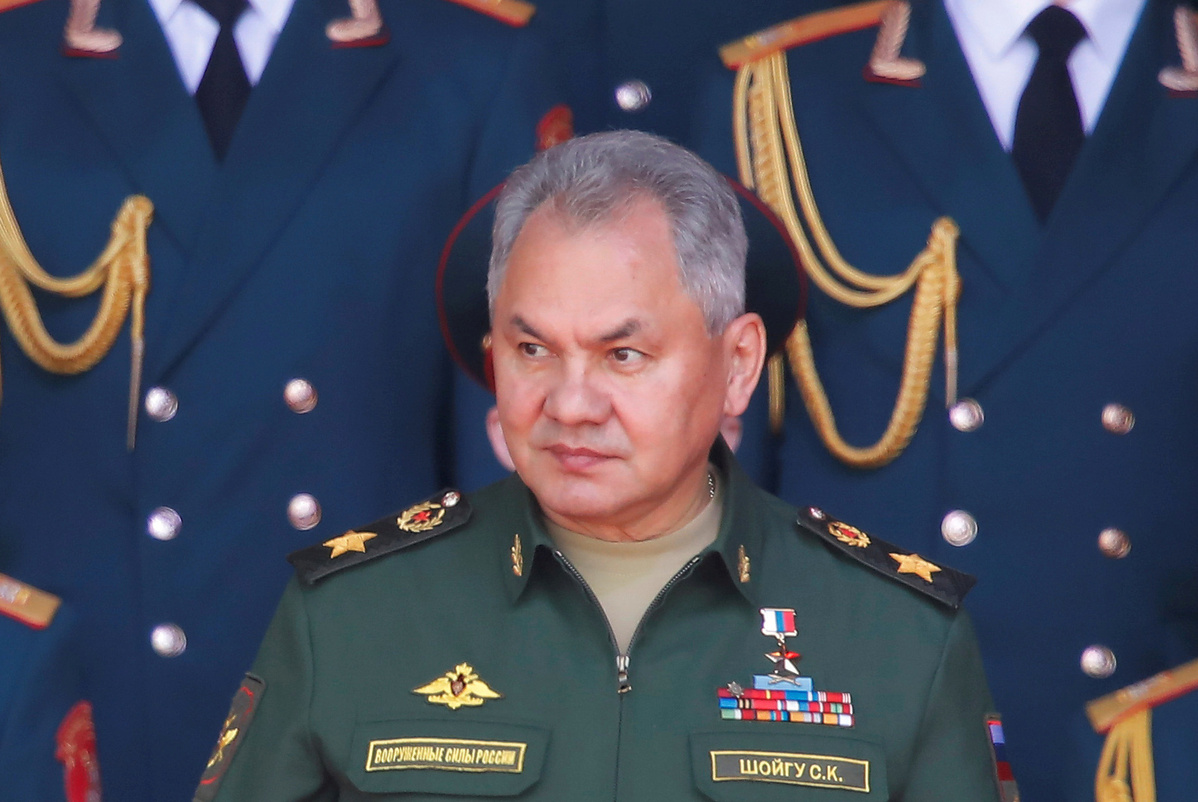 Moscow is still open for dialogue on intermediate-range and shorter-range missiles despite the United States' withdrawal from the Intermediate Nuclear Forces Treaty, Russian senior officials said on Sunday.
In a program of Rossiya-24 TV channel, Russian Defense Minister Sergei Shoigu said Russia had repeatedly called for dialogue on the issue.
"Between February and Aug 2, we kept on opening the doors," Shoigu said.
The United States formally left the INF Treaty with Russia earlier this month, accusing Moscow of violating the treaty and deploying one banned type of missile, allegations the Kremlin denies.
Russia has also pulled out of the deal, but Shoigu said it had no plans to deploy new missiles.
"We are keeping the door open. As long as the US doesn't deploy such systems to Europe, we won't do the same, and as long as there are no US missiles in Asia, there won't be our missiles in the region," he said.
Shoigu also said that the Russian Defense Ministry had presented data on the 9M729 missile at a news conference in Moscow but US representatives had chosen not to attend the event.
The pact banned land-based missiles with a range of between 310 and 3,400 miles (500-5,500 kilometers), reducing the ability of both countries to launch a nuclear strike at short notice.
Russian President Vladimir Putin has warned that Moscow would start developing short and intermediate-range land-based nuclear missiles if the US started doing the same after the demise of the arms control treaty.
The Russian ambassador to the United Nations in Geneva, Gennady Gatilov, said Moscow believes that regardless of "recent negative developments" over disarmament, it is open for dialogue with the US to maintain the world's strategic stability.
"The new situation has increased the risks to international stability because the INF was one of the pillars of strategic stability," he said.
"Russia is still keeping the door open for substantive, constructive and goal-oriented dialogue with the United States on all issues of strategic stability, based on mutual respect, and due consideration of each other's interests, as well as of those of the international community," said Gatilov.
While withdrawing from the INF Treaty, the US declared that the US-Russian bilateral nuclear disarmament era has ended.
Under the INF Treaty, signed in 1987 between the former Soviet Union and the United States, the two countries promised to eliminate their stores of ground-based intermediate-range and shorter-range missiles. The scrapping of the treaty threatens to drag the two major military powers back into a Cold-War-style arms race.