Leek flowers attract tourists Guizhou's scenic spot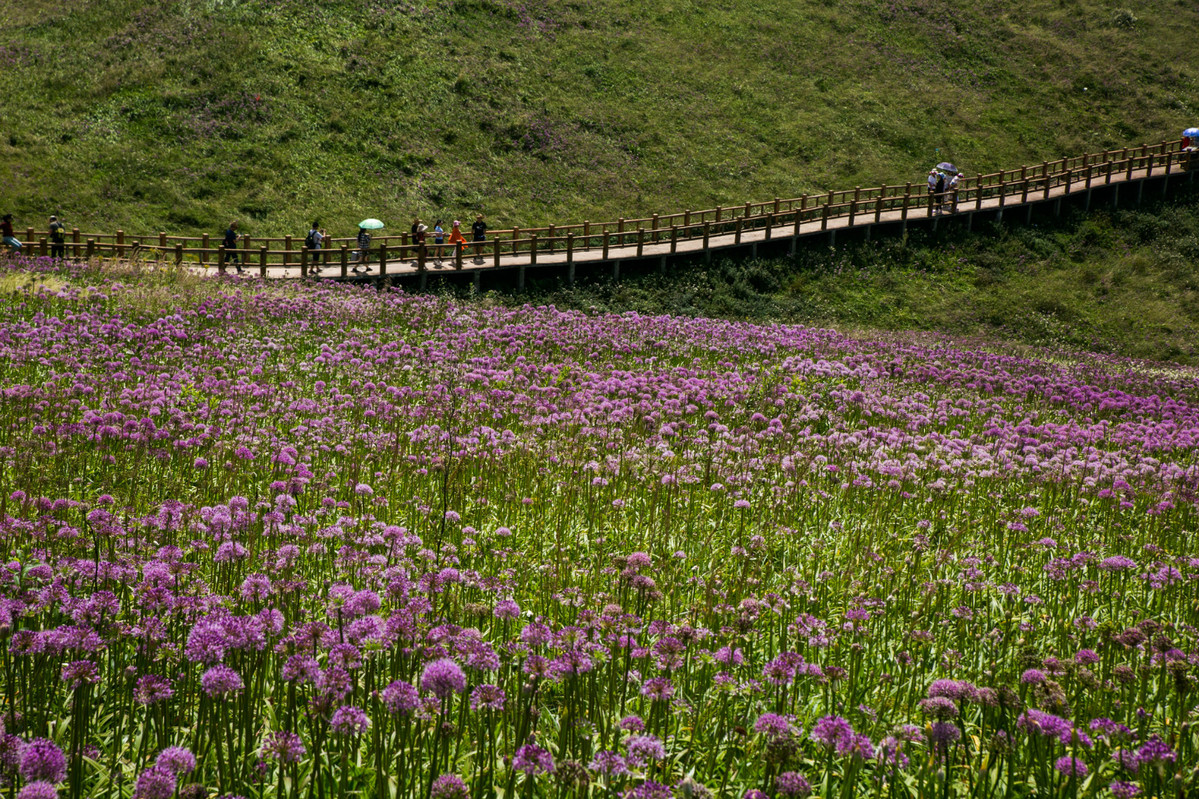 Wild leek flowers are in full blossom, attracting tourists to the Jiucaiping Scenic Spot at Hezhang county in Southwest China's Guizhou province.
Covering an area of nearly 10,000 mu (667 hectares), the leek flowers grow at altitude of 2,777 meters, Guizhou's fifth-highest place. It is the world's largest area of wild leek fields and the country's only protection area of wild leek flowers.
Zhao Yandi contributed to this story.