Landslide death toll rises to 12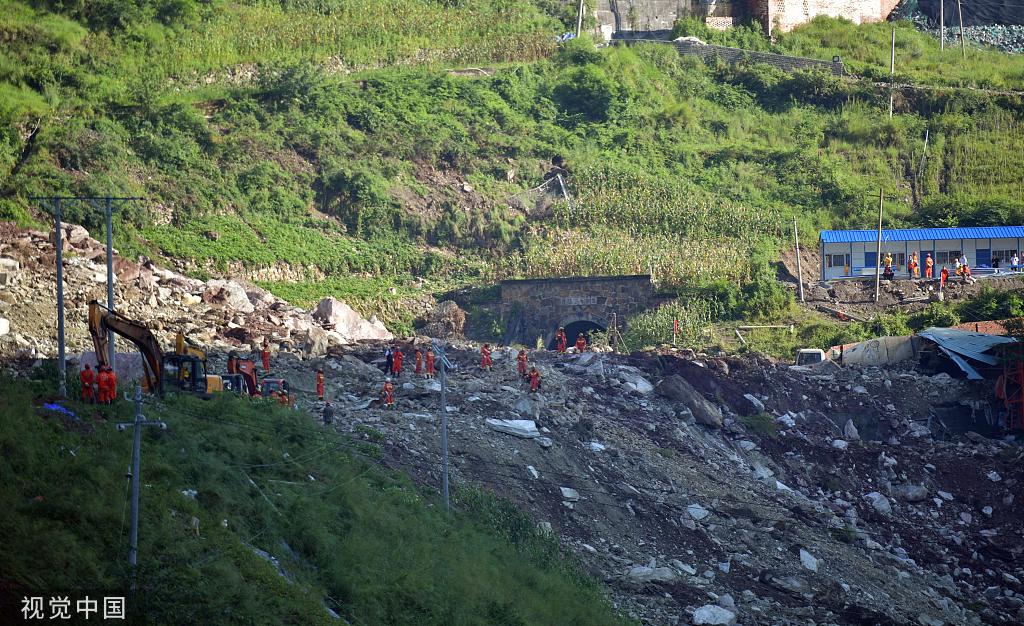 The death toll in a landslide that blanketed a section of the Chengdu-Kunming Railway in Sichuan province rose to 12, with five people still under the rubble five days after the disaster, according to local authorities.
Following continuous rainfall, rocks and mud on a mountain suddenly collapsed between the Lianghong-Aidai section of the Chengdu-Kunming Railway in Ganluo county in Sichuan's Liangshan Yi autonomous prefecture on Aug 14. More than 400 rescuers and 14 excavators had been doing maintenance work at the time.
On Thursday, rescue teams from county, prefecture and provincial levels together with the railway department, mobilized more than 660 people, including public security officers, armed police and emergency rescue workers to take part in the effort.
Apart from those still unaccounted for, 11 workers buried by the landslide had been saved by the rescue teams earlier.