Expert predicts rapid arrival of 'true smart city'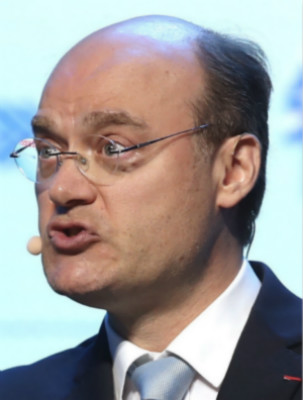 What do you think of the city's high-quality development and its growth momentum?
Of course growth is necessary and the Tianjin economy is growing. But the question is what kind of growth? Tianjin has decided to focus on qualitative growth, on sustainable growth. I think this is a wise decision.
And the GDP per capita is also a significant indicator. After Beijing and Shanghai, Tianjin ranks third with a GDP per capita of more than $17,000 in 2018.
I would also like people to look at the Human Development Index which takes into account life expectancy, education and GDP per capita. In 2017 the United Nations Development Program ranked Tianjin in the "very high human development" category, very close to the levels of Beijing, Taiwan and Shanghai.
What do you think of the city's robust development in the intelligent manufacturing sector?
Tianjin has been a key factor in the industrialization of China in the 20th century. Over the past 100 years, in the south of China, Shanghai has been at the forefront of the country's modernization. But the role of Tianjin has been absolutely crucial for the vast territory of northern China.
While the world is going through the fourth industrial revolution, Tianjin sees itself as an engine for intelligent manufacturing. This is the right vision, and that vision is already a reality. If you connect all the dots, you observe that Tianjin is on the path of gradually becoming a 'smart city'. Each time I visit Tianjin, I learn about new developments in the application of artificial intelligence and this is of the highest significance.