Activist who flies to US slammed for hypocrisy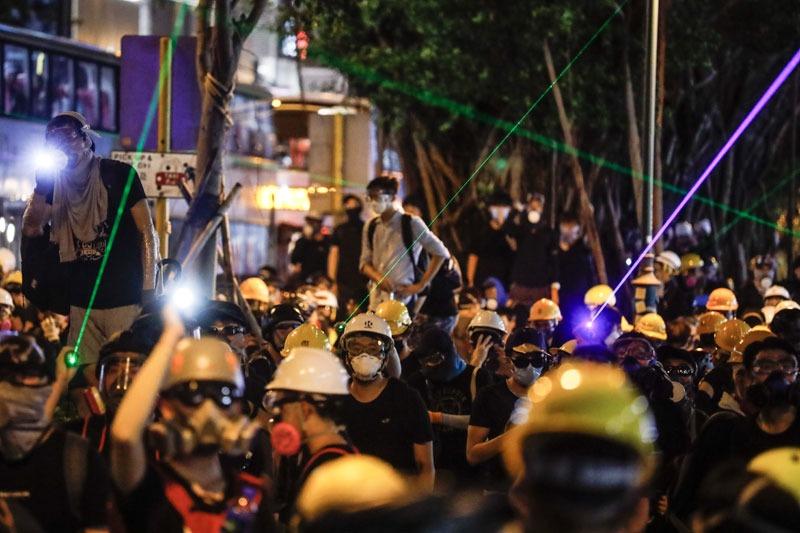 A Hong Kong activist who has left for the United States for further studies amid unrest in the city has come in for public criticism.
Nathan Law Kwun-chung, 26, one of the founders of Hong Kong localist party Demosisto, on Aug 14 revealed on Facebook that he had arrived in the US to pursue a one-year master's program at the Yale University.
Two days later, the party called for a citywide strike on September 2. The party, which has urged all the junior high students to take part in the agitation, plans to hold protests every week until the government responds to its demands.
Following the announcement, Law faced a barrage of criticism. "He is going to Yale, you (protesters) are going to jail. You fight for his degree," they said on social media.
Law drew strong condemnation from a Hong Kong citizen whose surname was Tsui, the mother of an 18-year-old student. "The move shows the true colors of the hypocritical student leaders who put their interests first and not care about the others," she said.
Tsui said the party's strike plan sparked public anger as few social movements would involve underage students. She appealed to all parents to firmly reject the plan.
Angus Ng Hok-ming, executive president of Guangdong-Hong Kong-Macao Greater Bay Area Youth Association, expressed his disgust at Law for "using Hong Kong youngsters as a stepping stone" to further his interests.
Lau Siu-kai, vice-president of the Chinese Association of Hong Kong and Macao Studies, a think tank on Hong Kong affairs, said there is evidence to show that external forces were assisting the local activists to destabilize Hong Kong with a promise of political asylum.
Law was reported to have met with a US political counselor along with other local activists in Hong Kong on August 12. In May, he was said to have delivered a keynote address at a seminar in the United States.
The event was organized by the National Endowment for Democracy, a US nonprofit organization widely blamed for funding Hong Kong activists.
Law was among the student leaders who took part in the illegal "Occupy Central" movement in 2014.
He was disqualified by Hong Kong's High Court as a lawmaker of the Legislative Council in 2017 for not taking the oath properly.