Sudan's military council, opposition officially ink transitional period documents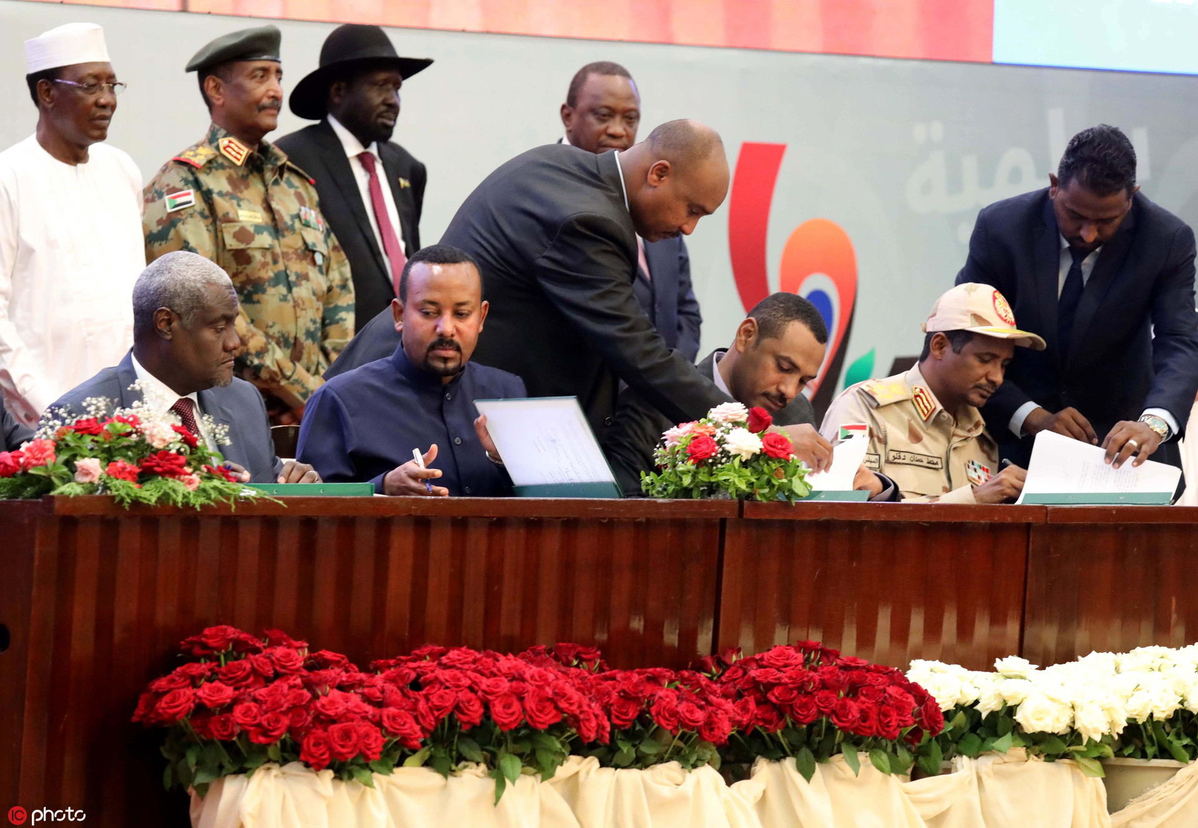 KHARTOUM -- Sudan's Transitional Military Council (TMC) and the opposition Freedom and Change Alliance on Saturday officially signed the political and constitutional declarations to mark beginning of the transitional rule in Sudan.
The TMC's Deputy Chairman Mohamed Hamdan Daqlu signed on the two documents on behalf of the military council, while Ahmed Rabie, a leading member of the Freedom and Change Alliance, signed for the alliance.
Some senior officials of states and organizations, including prime ministers of Egypt and Ethiopia, signed on the documents as witnesses.
The signed political declaration determines the structures of the transitional period including the sovereignty council, the council of ministers and the transitional legislative council.
The constitutional declaration determines the powers of the transitional period structures and members of the transitional government which will last for 39 months.