Thousands gather in Sydney calling for end to violence in China's Hong Kong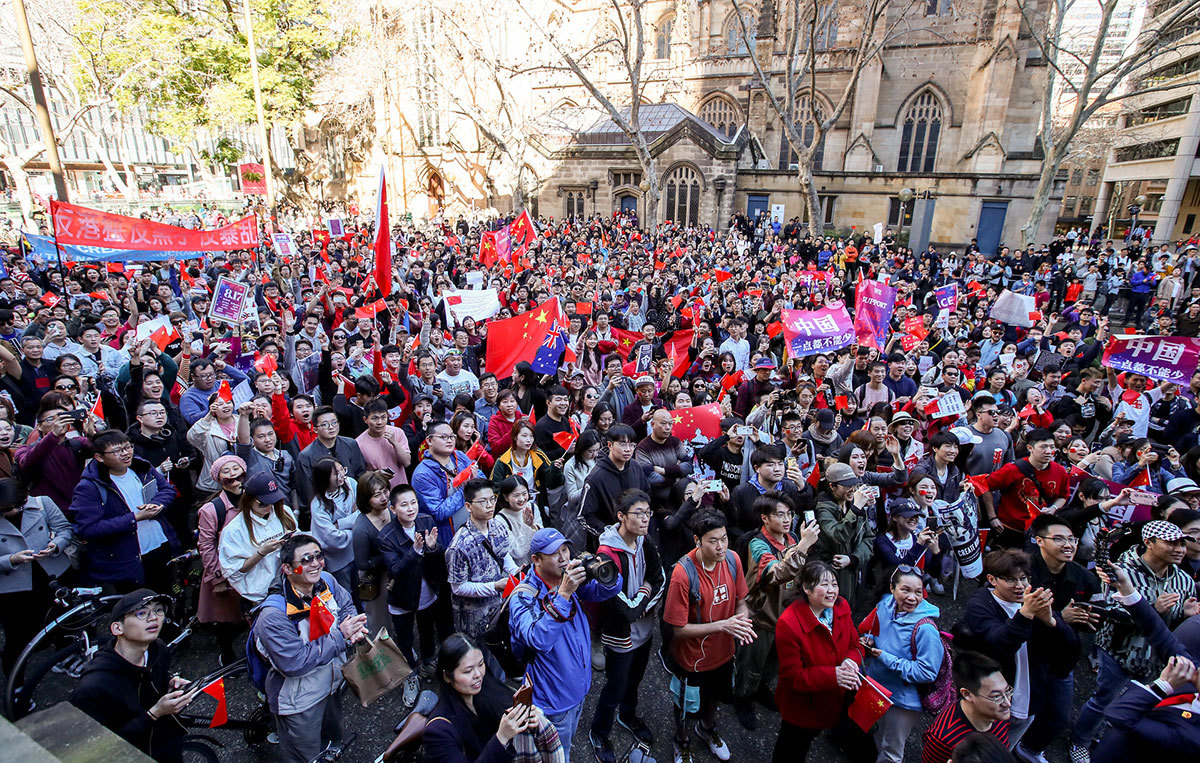 SYDNEY - Around 3,000 people marched peacefully through the streets of Sydney on Saturday to call for an end to the violence which has gripped China's Hong Kong Special Administrative Region (SAR) in recent weeks.
Mobilized through social media, the Stop Riots in Hong Kong rally was predominantly made up of Chinese students living Down Under. However, there was also a large number of local supporters in attendance as well.
Among banners that said "Protect Hong Kong, fight against violence," One of the group's leader Tony Jiang, who is an Australia citizen of Chinese descent, told Xinhua "We came here to stand against the violent riots and the decaying law and order in Hong Kong."