Speaking up for bilateral ties in Boston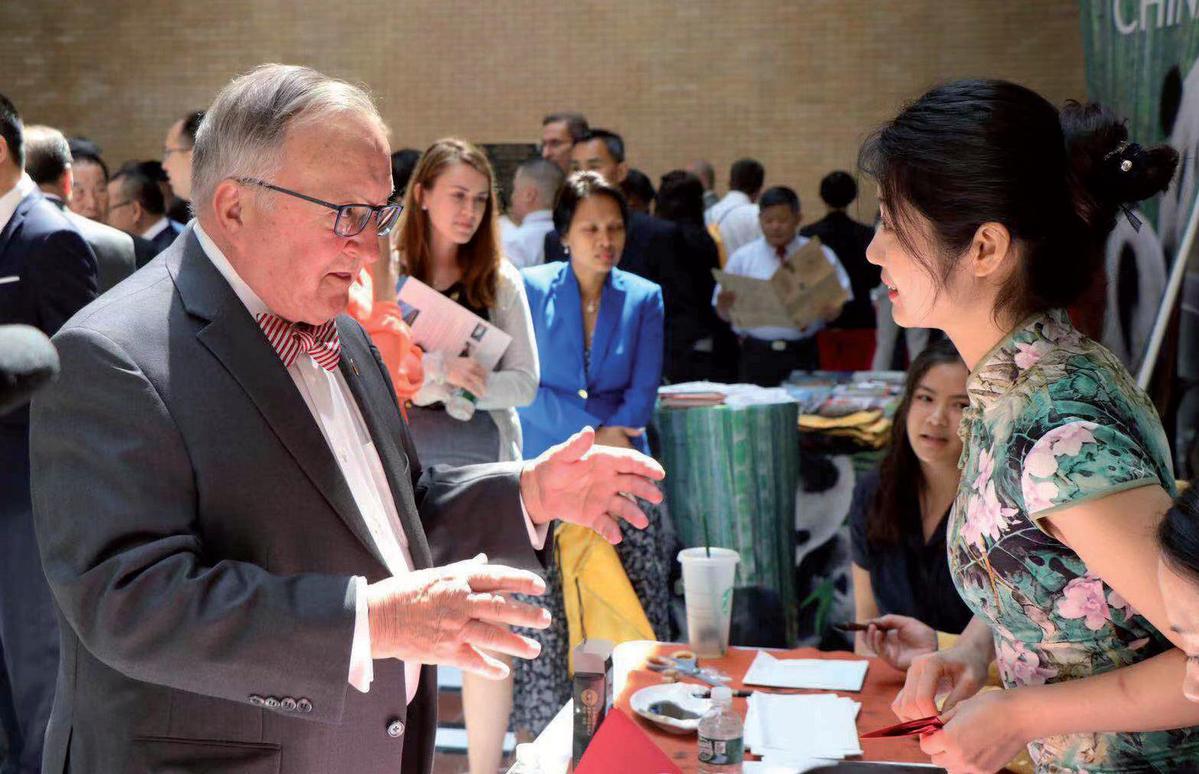 Hundreds of Chinese and US politicians, diplomats and business leaders gathered at the Massachusetts State House on Thursday to celebrate the state's relationship with China, and vowed to deepen ties during an uncertain time for the bilateral relationship.
"We enjoy very much the opportunity to interact with the Chinese community but more importantly [to] continue to foster the opportunity for economic development between Massachusetts and China," said Paul Donato, second assistant majority leader in the Massachusetts House of Representatives.
Donato spoke during the state's China Day, which was co-sponsored by the Chinese Consulate General in New York and the Asian-American Caucus of the state's legislature.
Held for the third time at the State House, this year's event is in "the same venue, but (in a) very different political atmosphere, as all of you know that the China-US relationship is now at a crossroads", Deputy Chinese Consul General in New York Qian Jin said in a speech at the event.
China and the United States are embroiled in a protracted trade dispute, resulting in reciprocal tariffs being imposed on hundreds of billions of dollars worth of goods traded between the two countries.
Highlighting the importance of subnational level exchanges between the two countries, Qian said the "future of the relationship between Massachusetts and China will keep developing".
"Massachusetts is pleased to continue strengthening the economic, scientific and cultural relationship between China and Massachusetts" and to develop its innovation systems "through strategic partnership, cooperation and friendship" with China, wrote Charlie Baker, the state's governor, in a welcome letter to the China Day.
The state, or commonwealth, of Massachusetts has developed a long-lasting relationship with China.
The Boston Symphony Orchestra was the first US orchestra to visit China after the establishment of diplomatic relations in 1979.
In 1982, Boston started its sister-city relationship with the southern Chinese city of Hangzhou. In the following year, Massachusetts and Guangzhou became sister states.
What is more important, said Donato, is the economic relationship between Massachusetts and China.
China was the second-largest import and export market for Massachusetts in 2018, according to data from the US Census Bureau, and the New England state hosts a number of Chinese businesses, including Chinese railway giant China Railroad Rolling Stock Corp, which employs nearly 300 people at its Springfield, Massachusetts, factory.
On Wednesday, six subway cars built by CRRC started their first run in Boston's subway system, the Massachusetts Bay Transportation Authority, part of CRRC's billion-dollar project to update MBTA's orange and red lines.