Healthcare cooperation with Arab countries to be expanded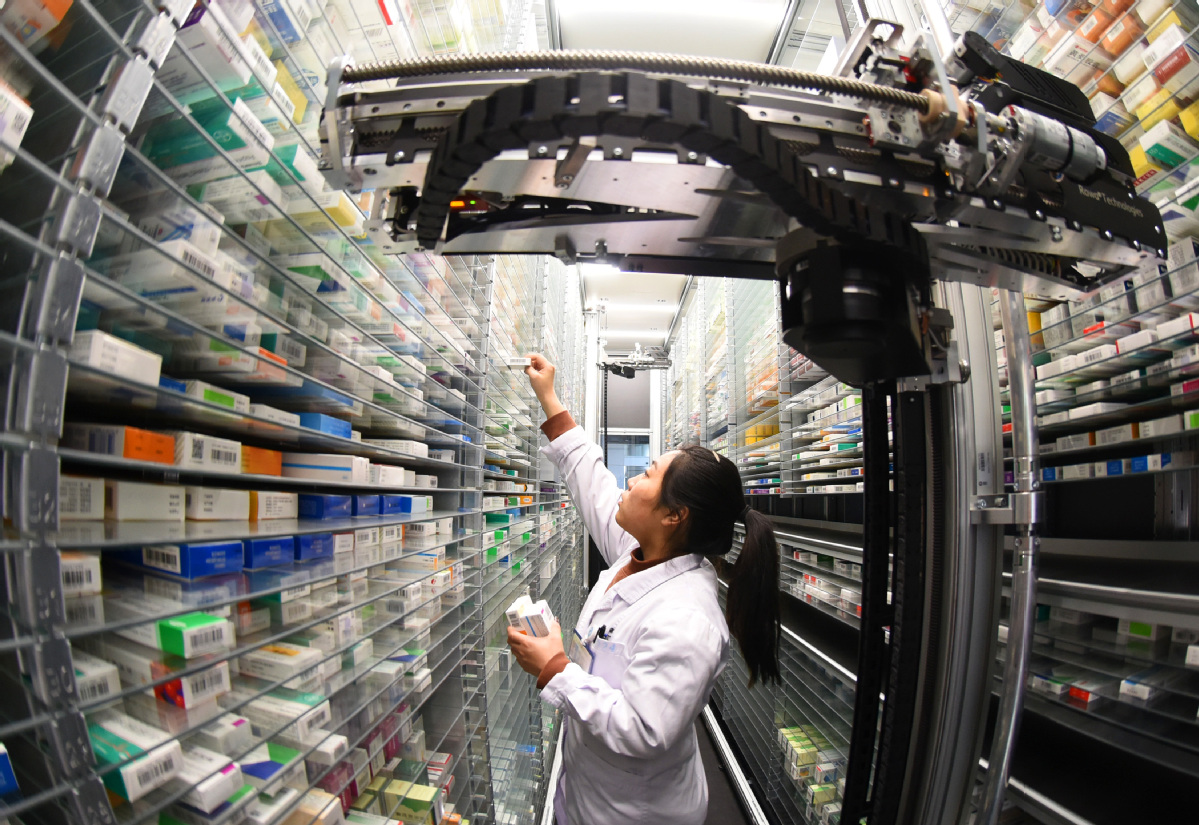 China will expand healthcare cooperation with the Arab world through more medical assistance, information sharing and joint research, the health minister said on Friday.
"We will continue to deliver medical aid teams to the Arab countries and provide technical training to improve local healthcare workers' capability," said Ma Xiaowei, minister of the National Health Commission in China. "The goal is to bring genuine benefits to people from both regions."
To combat infectious diseases that constantly threaten global health, China and the Arab states will develop stronger partnerships in terms of disease monitoring and precaution, in order to facilitate the timely sharing of information during health emergencies, he added.
Medical institutions and pharmaceutical companies from both regions are also encouraged to join hands to establish laboratories and evaluate innovative technologies, according to an initiative announced at the Second China-Arab States Health Cooperation Forum held in Beijing on Friday.
The two sides are also mulling over a joint research institute dedicated to developing and manufacturing traditional medicines. Efforts will be made to streamline market approval procedures for such drugs in both regions, the initiative said.
China has developed strong ties with the Arab countries in the healthcare sector in the past decades, yielding fruitful outcomes, according to health officials attending the forum.
For instance, China launched a program in 2014 to provide free cataract surgeries for patients in some Arab countries, including Sudan, Morocco and Djibouti. More than 2,800 patients have received treatment and regained eyesight so far, Ma said.
Fawziya Abikar Nur, minister of health and social services of Somalia, said the largest hospital in the country, which specializes in mother and child care, was built by China about 40 years ago and handed over to local authorities.
"The hospital was destroyed during the civil war and we are now working to restore the hospital to its previous standard," she said. "In the future, medical training from China will be an essential part of our rehabilitation work."
Nasser Mohsen Baoom, minister of public health and population of Yemen, said the expertise of Chinese medical workers is trustworthy and of consistent high quality.
In addition to conventional medical aid methods, such as sending medics and equipment, Baoom said he also sees great potential to tap into cooperation opportunities in the field of traditional Chinese medicine.