Open-air markets decline amid development shift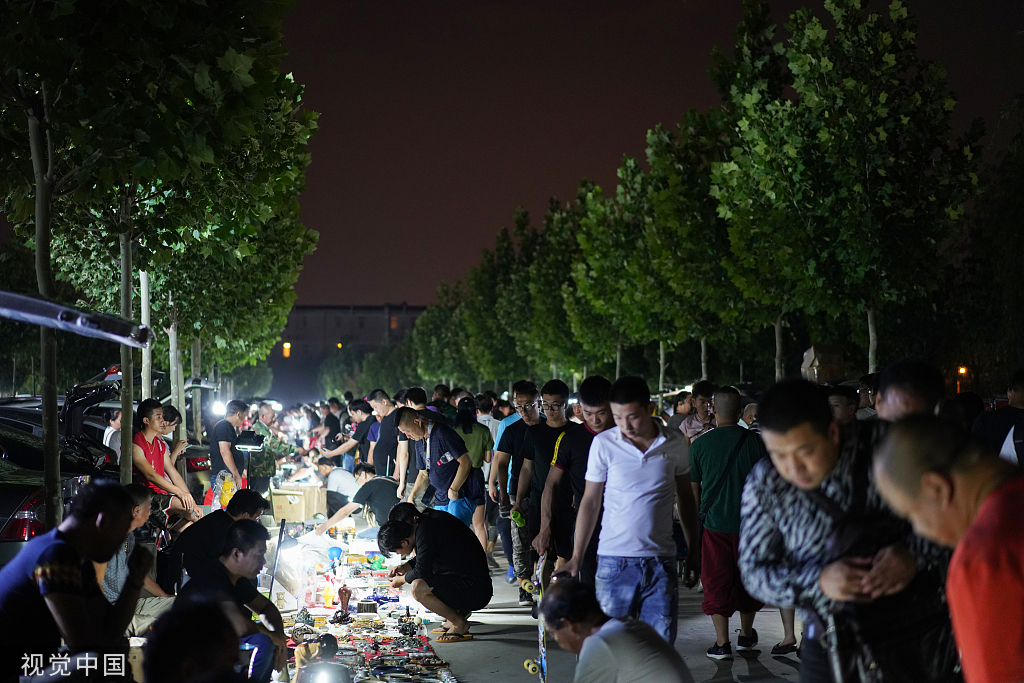 Buyers see drop in number of Beijing venues
It was past midnight when 22-year-old Kang Zexin left the Daliushu Ghost Market with her purchases.
During her three-hour visit, Kang bought a silver ring with a pattern promising a blessing, a vintage porcelain horse, a dozen calendars from the 1970s and '80s, a pocket calendar with musical emblems on the cover and a ticket, issued in the 1990s, to visit Zhongnanhai, headquarters of the Communist Party of China.
Kang, an antiques enthusiast, said that although her purchases were not valuable, she had achieved her goal of visiting the famous night market.
The market, located near Beijing's East Fourth Ring Road, does not have fixed business hours, but many merchants set up and start to sell late in the evening on Tuesdays and stay open until a few hours after dawn the next day. This is one of the origins of the market's name.
Another story behind the name lies in the unknown sources of the goods sold.
According to folklore, the market's history can be traced to the Qing Dynasty (1644-1911). Some aristocrats, faced with declining fortunes, were said to have had to sell their family collections or heirlooms to get by.
They chose to trade at midnight, using darkness as a cover to prevent buyers from learning their identity. In turn, the buyers, according to an unwritten rule, would not ask where the merchandise came from.
Goods offered at the market include antiques, jewelry, furniture, crystals and other stones, clothing and books.