Robotics competition inspires young designers and engineers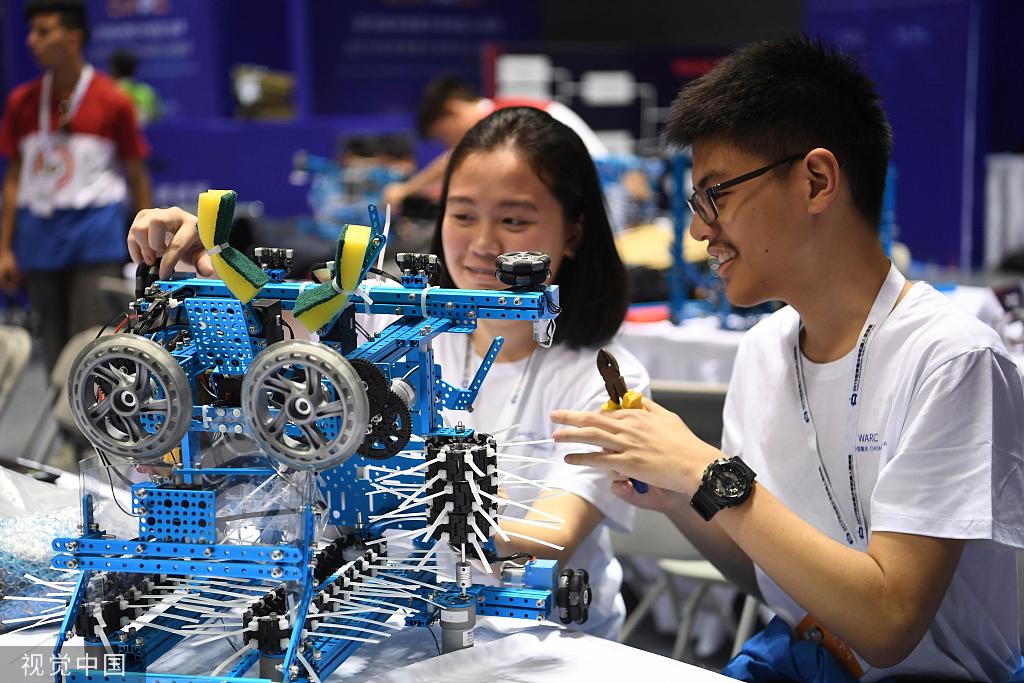 The 19th China Adolescent Robotics Competition kicked off in Chongqing on Tuesday, with 525 teams and 1,485 young people taking part in various competitions focusing on robotics design and engineering.
The four-day event launched in 2001, and has since become one of the most influential technology competitions for Chinese adolescents, playing an important role in popularizing robot engineering technology and education.
At the same time, the World Adolescent Robot Contest 2019 is taking place, gathering 113 teams and 319 students from 30 countries and regions, offering a further platform to promote exchange between young technology enthusiasts from China and foreign countries.