Special corps on front line of agriculture in Xinjiang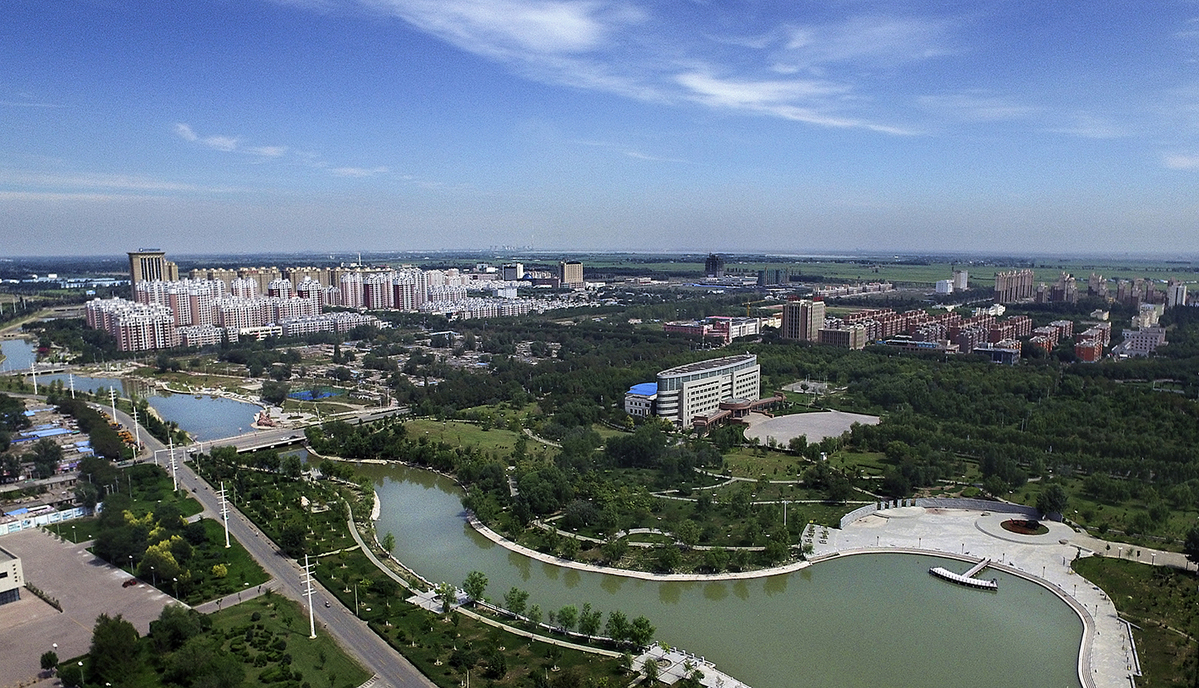 For over 60 years the Bingtuan has been developing arid areas and making life easier for rural workers through technology and machinery
Editor's note: As the People's Republic of China prepares to celebrate its 70th anniversary on Oct 1, China Daily is featuring a series of stories on regional roles in the country's development and where they stand today.
Huang Jianjun was only 9 years old when he first tried cotton picking more than 30 years ago, a two-week "nightmare" that many people in the Xinjiang Uygur autonomous region experienced during summer vacations.
He had to be in the field at sunrise. With the exceptions of a few rest breaks and time to hastily consume a lunch of naan bread at noon, he worked until dark.
"When we were in the field we carried a basket. As a student volunteer I had a 20-kilogram quota and would be rewarded with half a yuan for each kilogram I picked," he said.
"Every student was required to take part in the picking as the vast cotton area had a severe labor shortage."
Growing up in a farming family is nothing special in a rural region like Xinjiang. For rural folk such as Huang, endless farm chores have tied them to the land for generations.
But over the past decade, modern technology has taken hold in the Xinjiang Production and Construction Corps, or Bingtuan, sparing farmers the hard physical work of the past.
The corps are a special social organization, integrating the functions of the Communist Party of China, military, government and enterprises. They were established in Xinjiang in 1954 to develop frontier regions and consolidate border defenses, a historical practice of China dating back centuries.
By the end of last year, the corps consisted of 176 regiments of 14 divisions, covering an area of 70,600 square kilometers under its administration. The area includes 1,244,770 hectares of farmland and a population of more than 3.1 million, accounting for 12.5 percent of Xinjiang's total population.
In line with the principle of never competing with local residents, the corps cultivate both fertile land and harsh terrain.
Serving as a pioneer of agricultural development, the corps have also developed new farming techniques such as automated irrigation.