Predictions of foreign investment slump prove to be wide of the mark: China Daily editorial
Share - WeChat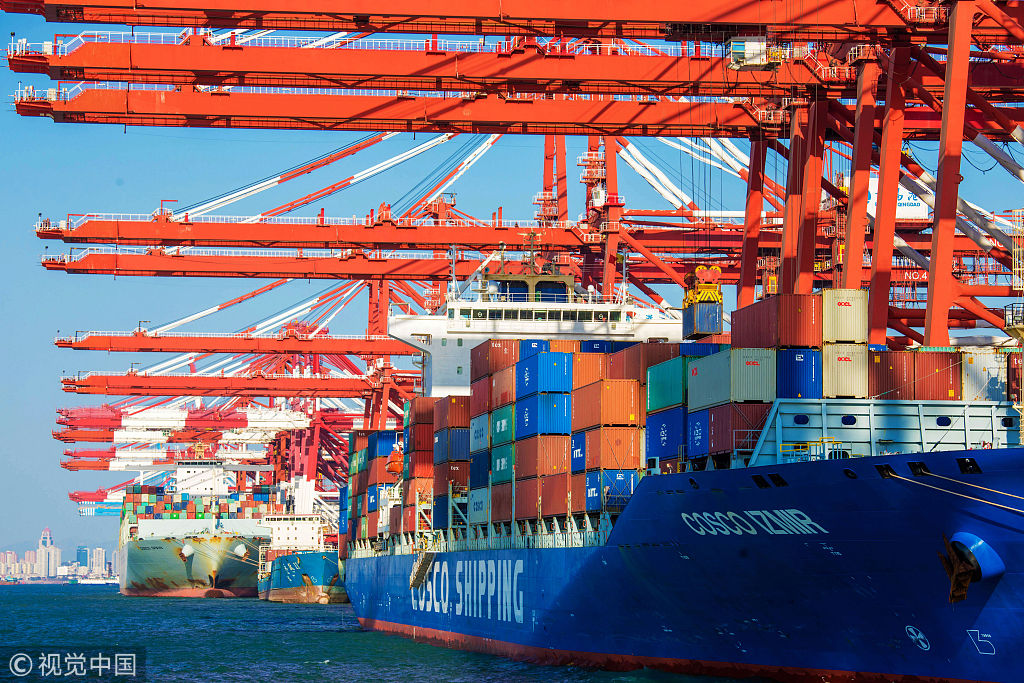 Those who have been predicting China's trade and investment would slump as a result of the trade confrontation with the United States have obviously underestimated the resilience of the Chinese economy.
The latest data from the Ministry of Commerce show that foreign investment on the Chinese mainland continued to expand in July, reflecting sustained investor confidence in the economy despite the uncertainties arising from the trade conflict and the global growth slowdown. In July, foreign direct investment in the mainland was 54.82 billion yuan ($7.76 billion), up 8.7 percent year-on-year. And from January to July, it increased by 7.3 percent year-on-year. Likewise, the number of newly established foreign enterprises on the mainland continues to grow, with 24,050 registered in the first seven months, up from 20,131 in the same period last year.
Clearly, international investors remain confident in the world's second-largest economy more than one year after the US launched a trade war against China. The investment made by enterprises from Germany and the Republic of Korea, for instance, rose by an impressive 72.4 percent and 69.7 percent.
The claim that foreign companies would eschew the mainland in favor of other investment destinations fails to appreciate the growing attraction of the mainland as its economic structure improves and its scale expands, and it continues to better protect the rights and interests of foreign investors.
In addition, the mainland has comprehensive industry chains that accommodate not only traditional manufacturing, but also those industries with high added value. The emerging industries such as biopharmaceuticals, together with the fast-growing service sector, and the mainland's continuing opening-up mean there are greater investment opportunities in China. Official data show that actually used foreign direct investment in high-tech industries grew by 43.1 percent year-on-year in the first seven months and the growth of investment in the high-tech services industry increased by 63.2 percent.
The entry of foreign investment in those sectors will help to further strengthen the country's economic competitiveness, and as those sectors grow, they will in turn provide a more favorable environment for foreign investment, thus forming a virtuous cycle.
Ultimately, the mainland is still a very attractive host for foreign investment since it remains one of the fastest-growing major economies at a time when trade tensions, rising protectionism and potential geopolitical conflicts are creating greater uncertainty.
Against that backdrop, the mainland's strong economic growth, stable macroeconomic environment and greater opening-up will continue to appeal to global investors.
Most Viewed in 24 Hours
China Views