S'pore minister: Global media present muddied HK picture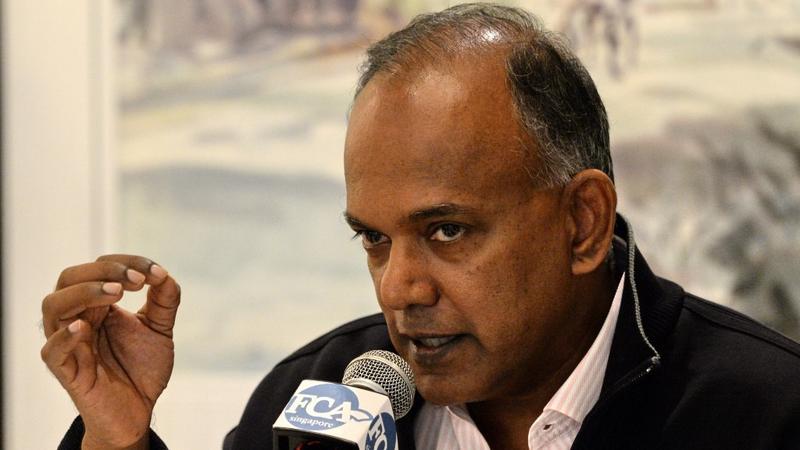 HONG KONG - Superficial analysis by international news organizations, engaging in labeling, has presented a confused, muddied picture of Hong Kong through ideological lens, according to Singapore's Minister for Law and Home Affairs K. Shanmugam.
But ideology must square with reality, he said.
"A fair bit of the coverage reflects a very skewed perspective, from a very ideological lens," he told reporters with Singapore-based Chinese-language newspaper Lianhe Zaobao and Hong Kong's South China Morning Post earlier.
He noted that some of the coverage has depicted all protesters as fighters for democracy, and police on the other hand as oppressive, using excessive force.
In Hong Kong there have been airport sit-ins, weekly street protests for more than two months, then the police stations being surrounded, vandalized; train and flight services disrupted.
"Any government will have to deal with this law and order situation," he said.
The transcript of the interview was released on the Singaporean ministry's website on Aug 11.
It appears that a number of the protestors also have an ideological perspective, they would like to see a different structure of government.
The current situation in Hong Kong is challenging China. Defiance has been demonstrated toward State symbols like the crest and the flag of the People's Republic of China. Agitation has been targeted in Mandarin at PRC residents. Singing the US national anthem and waving of US national flag are also seen.
"Looking at the Leaders' Statements, they will say this is ultimately aiming at the Communist Party's rule in China," the minister noted. But "Chinese leaders could also ask: You look at all the different political systems in the world. You look at the West; you look at the different political systems."
"China's system selects very competent, best people in government," said the minister. "And over 35 years, it has uplifted more than 600 million people out of poverty. No country has done that in history, in 35 years."
The Chinese leaders will also ask you about the well-being of the people in China. "Is there a system, a political system that can do better for the people of China, compared to the current system? Which one?" Shanmugam asked.
"Ideology is important. But it must square with reality."
Hong Kong is part of China, and "Beijing will accept Hong Kong to adapt to the political structure that prevails in the Chinese mainland. Adapt, not adopt."
According to the minister, Singapore's position is the same as most international countries, most countries -- that to maintain "one country, two systems" as it originally promised, and continue to be the case.
It is important to look at possible underlying causes for the protests and deal with them, said Shanmugam. For example, young people's material aspirations need to be met, including having a better life, housing, and some other issues.
"I am sure the Hong Kong government is aware of these aspirations, and the issues, and will look for solutions," said Shanmugam. And Hong Kong needs support from the Chinese mainland to solve the current problems, and the solutions need to work for both Hong Kong and the mainland. "But, I will add, the solutions cannot be found if serious disruptions like these continue."
Despite the ongoing protests in the city, Shanmugam said Hong Kong still has deep strengths. For example, its financial system, stock exchange and its valuable position as an outpost for China are all incredible advantages that any investor will take into account. And Hong Kong has the huge advantage of the support of the Chinese mainland.