Endangered spoonbill birds thrive in Dalian, Liaoning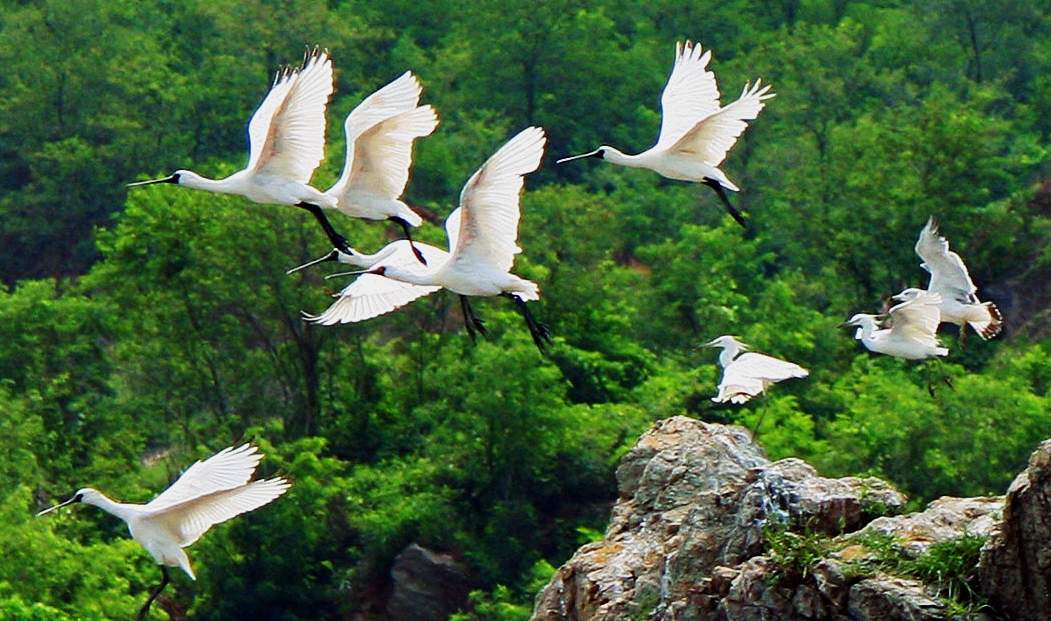 67 black-faced spoonbills, a critically endangered species, were born this summer in Zhuanghe, Dalian, Liaoning province.
By the time they fly south for winter in mid-October, the total number of the group is expected to reach 165, the highest number recorded in Zhuanghe.
According to monitoring statistics from Zhuanghe's wildlife protection station, the group built 49 nests at two tiny uninhabited islands since June, turning Xingrentuo and Yuanbaotuo into a breeding ground.