Toll discounts for ETC devices to conserve energy
Share - WeChat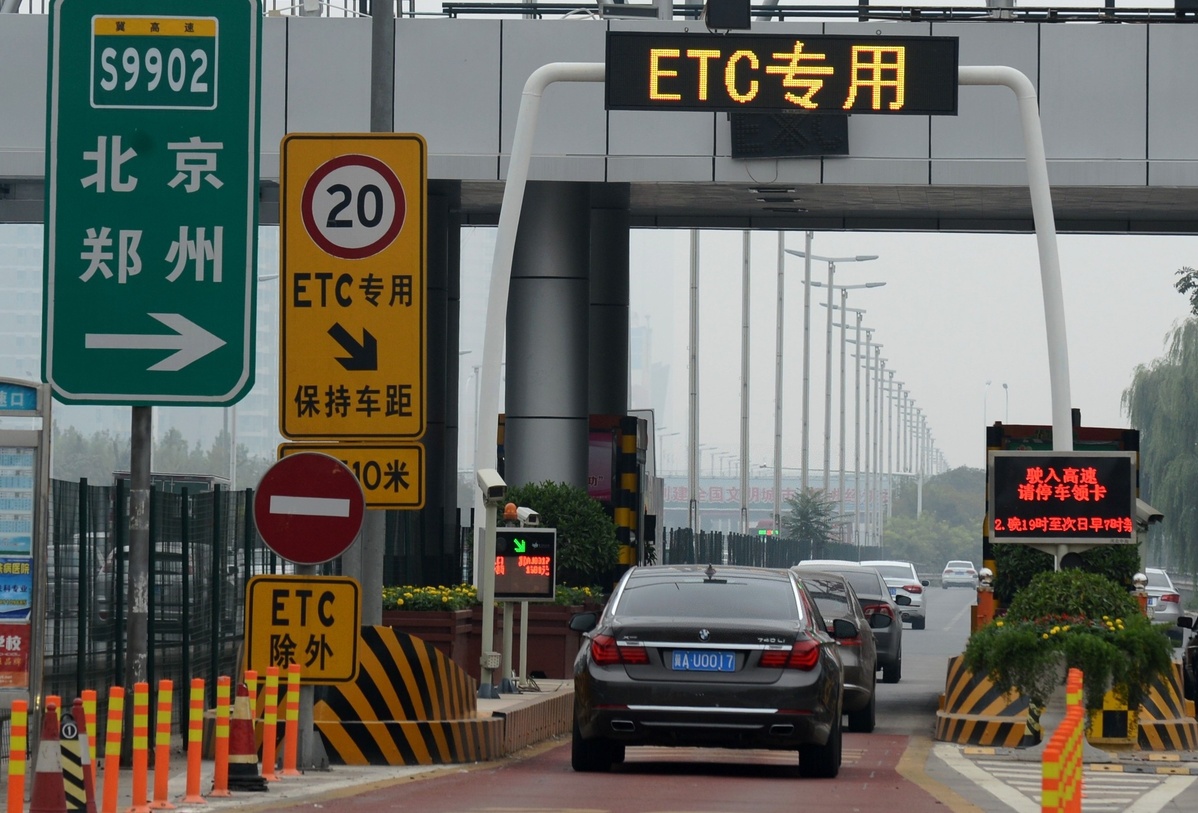 Several ministry-level departments, including those responsible for transportation, civil affairs, human resources, and housing, have responded recently to issues of public concern.
Truck drivers encouraged to use ETC devices
Truck drivers using so-called ETC cards to pay tolls will no longer be eligible for discounts from the start of next year, the Ministry of Transport said on Wednesday.
But trucks that have electronic-toll-collection devices installed will enjoy discounts of no less than 5 percent.
The preferential policy was designed to encourage truck operators to install and use ETC devices, which would improve transport efficiency, promote energy conservation and reduce emissions, Wu Dejin, director of the ministry's highway department, said.
ETC cards allowed truck drivers to pay tolls without using cash, but could only be used at manned booths, Wu said.
He said the ministry would help to install ETC devices in trucks free of charge.