Wuhan panda rings in four years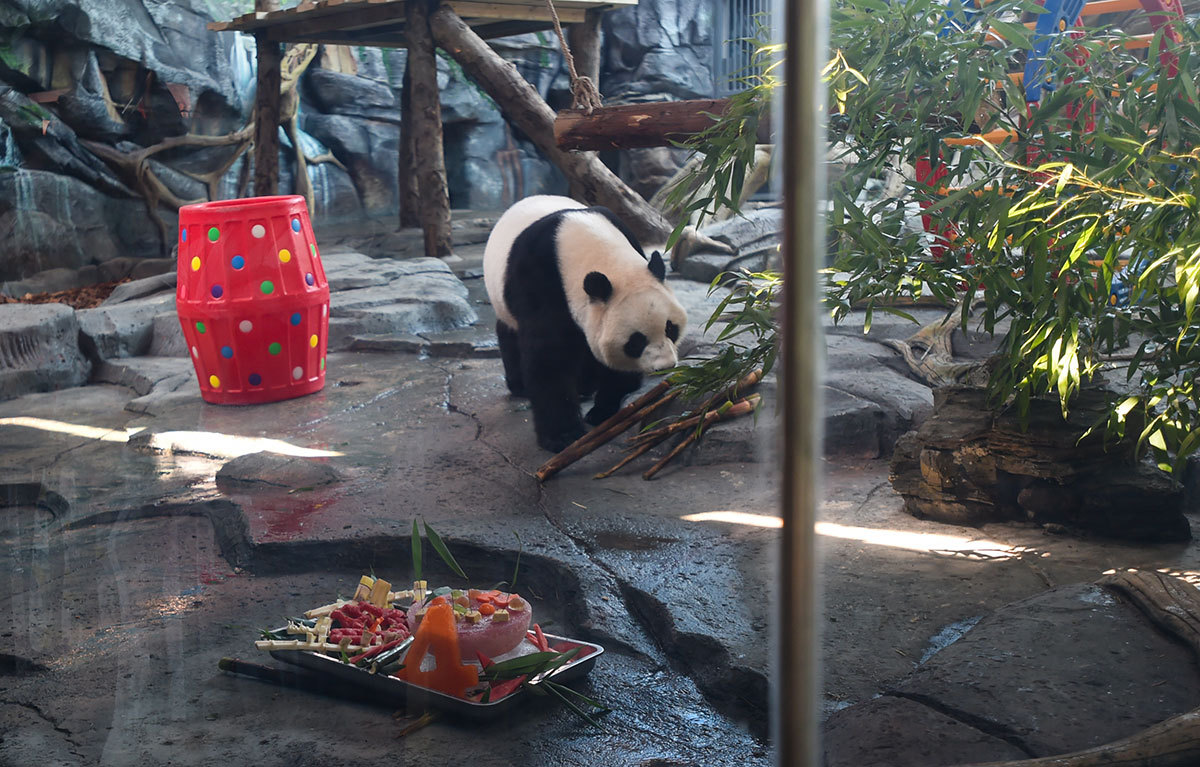 The panda "Chunqiao" celebrated her fourth birthday at Wuhan Zoo on Thursday. This was also her first birthday in Wuhan, and her special day was rung in with style, including a cake with fresh bamboo shoots, carrots and apples.
Residents from Wuhan and international friends from Mexico and Japan attended her party and brought gifts.
The birthday cake for the panda was prepared more than 20 days ago. "The cake must taste cool and delicious, since summer is very hot. And pink is very suitable for the lovely girl", said zookeeper Xiao Xin.