Taiwan painter shown at national art museum
Share - WeChat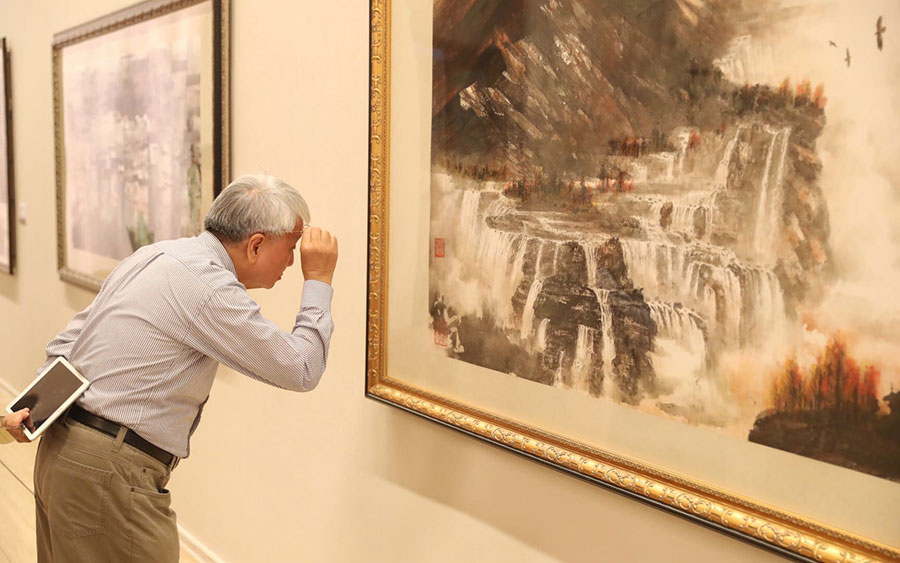 While he studied classic Chinese ink painting at university in Taipei, Chiang Ming-shyan was under the instruction of famed painters such as Pu Xinyu and Huang Junbi. He later traveled a lot in Europe and the United States to learn oil painting. Thereafter he built a visual language of his own that blends the spirit of Chinese ink art and Western paintings.
Scenes from the Belt and Road, an exhibition now on at the National Art Museum of China through Aug 11, shows Chiang's colored ink paintings. His works depict breathtaking natural landscapes as he journeys at home and across the world.
The exhibition will also tour Nanjing, Jiangsu province and Chengdu, Sichuan province, before opening at China Culture Center in Seoul.