Over 100,000 guns, explosives, detonators destroyed in 154 cities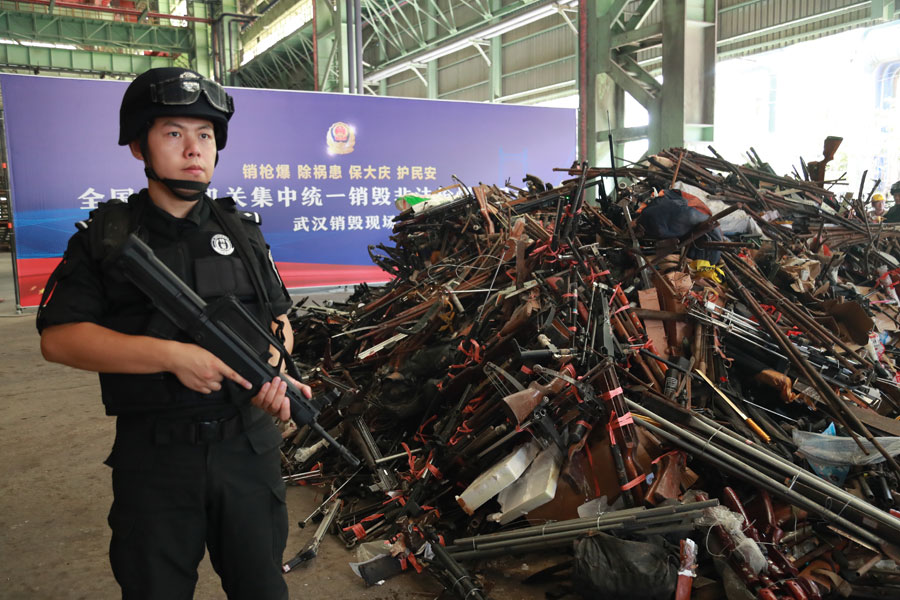 Police in 154 cities across the country on Monday destroyed a total of 107,000 illegal guns, explosives and detonators confiscated last year.
The 154 cities include Wuhan of Hubei province, Shenyang of Liaoning province, Fuzhou of Fujian province, Yulin of Guangxi Zhuang autonomous region and Luzhou of Sichuan province.
In Wuhan, police destroyed air guns, shotguns and replica guns, as well as explosives and detonators by melting them in a suburban steel plant with the furnace temperature up to 1,600 degrees Celsius.