Lekima wreaks havoc as it moves north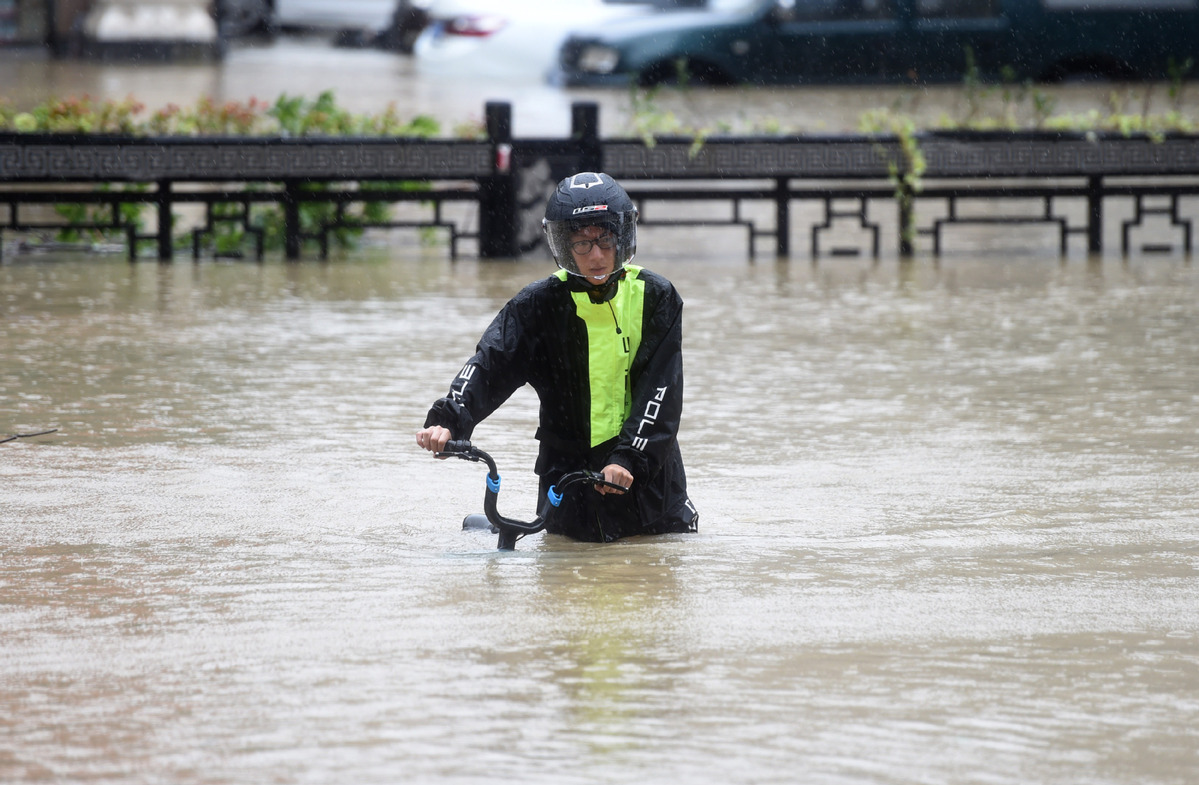 He Lifu, a forecaster at the National Meteorological Center, said that over the next three days Lekima will continue to affect Shandong, Jiangsu, Anhui and Shanghai with strong winds and heavy rain.
The typhoon landed in Shandong around 8:50 pm on Sunday. It had been preceded by torrential rains. Precipitation in Weifang and Linyi was measured at 407 millimeters in places on Saturday.
Shouguang, a vegetable growing center in Shandong, was severely hit by the rain, with many greenhouses submerged on Sunday.
As Lekima moves north, Liaoning and Hebei provinces are expected to experience heavy rains on Monday. The storm will extend to Jilin province and the Inner Mongolia autonomous region on Tuesday, the center said.
Ma Zhenhuan, Zhao Ruixue, Zhou Wenting and Wu Yong contributed to this story.