HK residents show support for police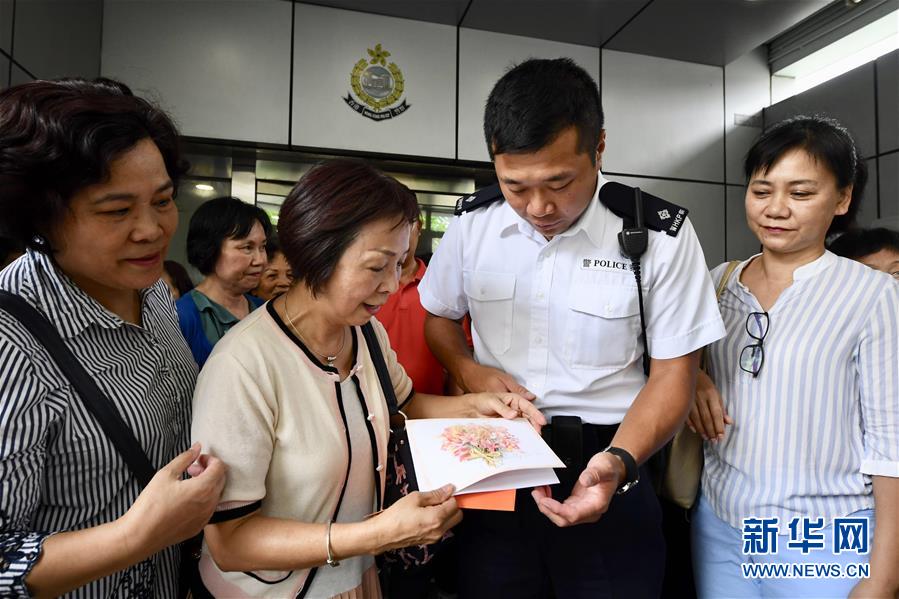 Groups of Hong Kong residents gathered at police stations across the city on Saturday morning, as a show of gratitude to law enforcers who have stood their posts in the face of escalating violence.
The activities are part of a city-wide campaign to support the police, initiated by Safeguard Hong Kong. The group has also launched activities including visiting police stations and posting messages of support on a Facebook page.
The supporters arrived at Central District Headquarters in groups. Some brought self-made postcards, saying "thank-you" and other wishes of support. Some brought fruit baskets and drinks, to giving officers a break from the sweltering heat.