Wildlife thriving in high plateau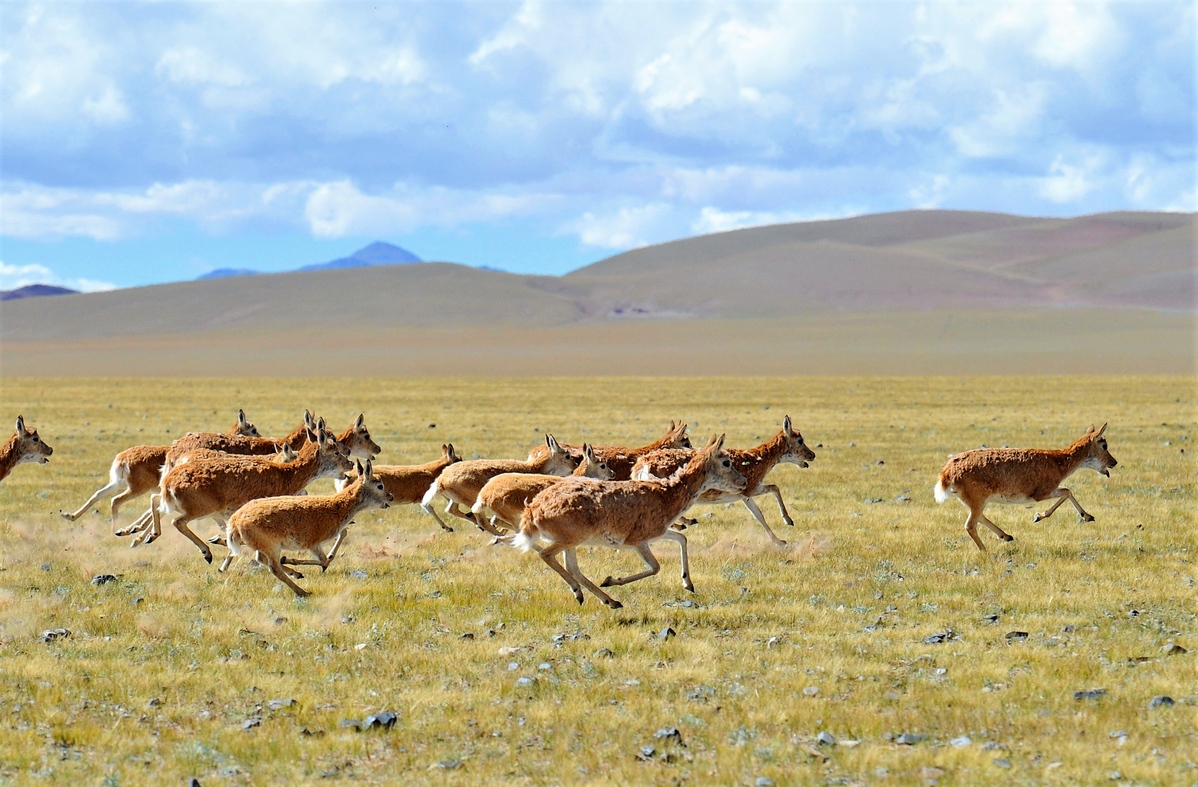 Diverse wildlife in close proximity to domesticated herds of animals in the Tibet autonomous region are increasingly commonplace thanks to the government's efforts in the development of nature reserves.
Due to biodiversity protection efforts, the region has established 47 nature reserves covering an area of more than 412 million square kilometers, accounting for over 34 percent of the region's land area.
At 298,000 sq km, the region's Changthang National Nature Reserve is China's biggest, and has become a haven for rare high plateau wildlife such as wild yaks, argali and Tibetan antelope.
The reserve spreads over seven counties — Amdo, Nyima and Tsonyi in the north, and Rutog, Gerze, Ge'gyai and Gar in Ngari prefecture.
The reserve is one of China's 25 State key eco-functional areas, and it is regarded as a climate stabilizer and resource for Alpine biological species.
At an attitude of 5,000 meters above sea level, covering about 120,000 sq km and nestled about 800 km northwest of the region's capital Lhasa, Tsonyi accounts for more than 60 percent of the reserve's land area.
Tsering Lodre, an official with the forestry and grassland bureau of Tsonyi county, said that since the reserve was established in 1993, the county has been fighting against poachers and illegal animal trade.
"In recent years, we no longer see animals, wild or domesticated, killed by human factors. The wild animal populations have been increasing steadily and often wolves are the culprits on the grasslands," said the 47-year-old.
With 18 years of experience working at the bureau, Tsering often hears about wild yaks interfering with the herding of domesticated yaks, wild yaks attacking herders or even wild male yaks luring away some of the herders' female yaks.
"Four of seven townships of our county have little conflict with wildlife unless nomads get too close to glaciers or snow-capped mountains where wild yaks usually dwell," Tsering said.
"If herders live in valleys or lower areas, the wild yaks will leave nomads in peace. However, cases like brown bears making trouble in people's homes or attacking people are frequently reported," he said.